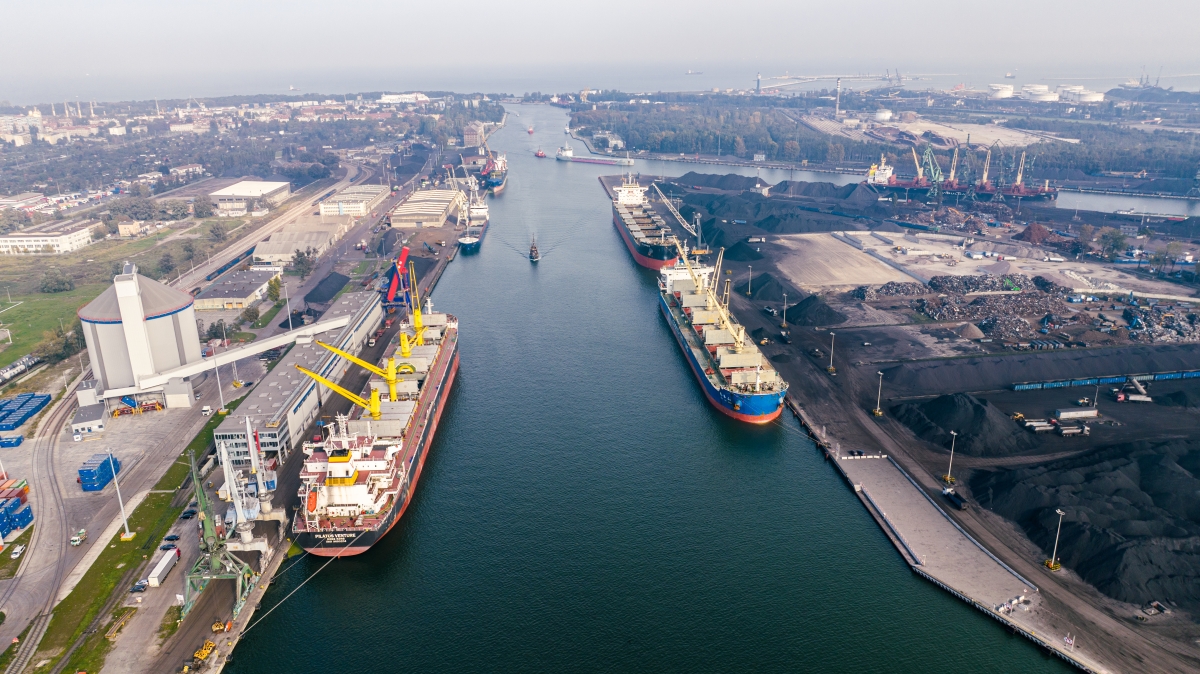 Date of publication: 03.07.2023
The Port of Gdańsk has received funding for the project titled "Improving the infrastructure of the Port of Gdansk with an analysis of the implementation of a low-carbon OPS system for the sustainable development of the TEN-T network." The grant of nearly €100 million comes from the Connecting Europe Facility 2021-2027 (CEF 2).
The Port of Gdańsk project was submitted to the European Commission in January this year. The grant was awarded in the full amount requested, i.e. EUR 99,586,250.
- I am convinced that the implementation of this project will contribute to increasing the competitiveness of the Port of Gdańsk, strengthening the handling potential and increasing throughput. Thanks to these investments, the quality and standard of ship handling, as well as working conditions will be improved.The rebuilt quays will be adapted to the needs of vessels with a greater draught than before, so that they can safely navigate the port channel to take full advantage of the potential of the recently rebuilt fairway in the Inner Port," explains Łukasz Malinowski, CEO of the Port of Gdańsk.
- The project includes the reconstruction of four more Inner Port quays, with a total length of 1,916 meters, along with the necessary underground and rail infrastructure. The Vistula and Bytom wharves are located along the Port Canal, while the Ore III and Coal Wharves are wharves located in the Mining Basin. ZMPG has announced three tenders to select contractors for construction work on the Ore, Bytom and Vistula Quays. The announcement of the fourth tender, for the Coal Wharf, is planned for the third quarter of 2023. - Kamil Tarczewski, Vice President of the Port of Gdańsk, points out.
The project also envisages a study task to prepare an "Analysis of the implementation of the Onshore Power Supply (OPS) system for ships in the Port of Gdańsk." The study is to include, among other things, an analysis of the state of application of OPS systems for supplying ships with electricity while they are stationary in seaports, an assessment of the state of adaptation of seagoing ships to shore power supply, an assessment of the demand for ship power supply in the Port of Gdańsk, as well as a plan for implementing this technology in the Port of Gdańsk.
The investment period is 2023-2027.

Most recent