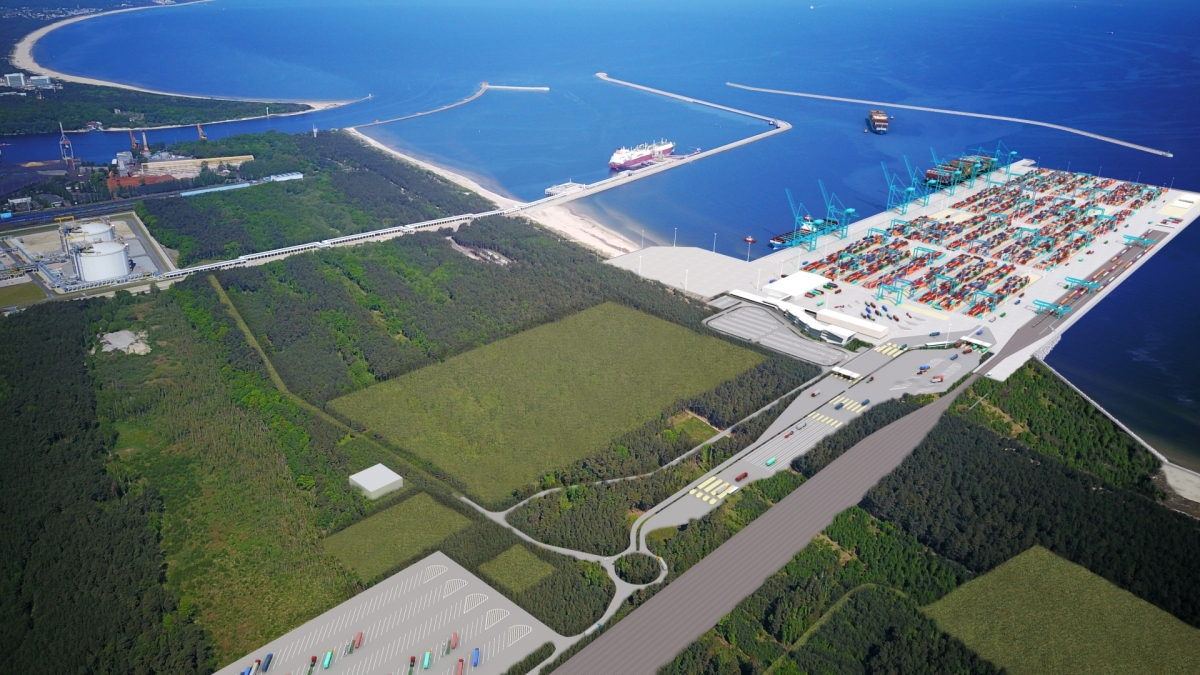 Date of publication: 03.07.2023
The military would like to use the planned deep-water terminal in Świnoujście for military transports. These are being carried out today for NATO's eastern flank at the port of Bremerhaven. The port president reveals that talks are underway on the matter.
Krzysztof Urbaś, president of the Port of Szczecin-Świnoujście, admitted to Radio Szczecin that the military wants to replace the German port of Bremerhahen, which has been used by NATO so far, with a deep-water terminal in Świnoujście.
The terminal in Świnoujście will likely serve two functions.
- It will work both as a part that handles, let's call it, civilian cargo, and in cases of necessity, the future operator is aware that transshipments will be carried out there, which will precede all military operations, he added.
The Port Authority is in talks with the Ministry of Defense about the military function of the terminal. Representatives of the terminal are being introduced to issues of both current and future military strategy.
The Polish government has approved the inclusion of a new approach to Świnoujście and the construction of a breakwater for the terminal in the long-term investment plan. The cost of the investment is estimated at 10 billion zloty.
The deep-water container terminal in Świnoujście is part of the government's "Program for the Development of Sea Ports until 2030," approved for implementation in 2019. Such projects are expected to consolidate the dominant position of Polish ports in the Baltic Sea basin, making them key hubs of global supply chains for Central and Eastern Europe. The investment is also in line with the EU's Europe 2020 Strategy, with its main goals of creating modernized, intelligent and integrated transport infrastructure networks.

Most recent