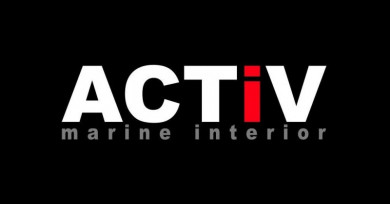 ACTIV Sp. z o.o
The basic scope of work(however not limited to), that may be carried out by company ACTIV, on board of each type of seagoing vessels, offshore vessels, inland barges, tugboats, fishing vessels, etc. basically includes:
◦wall/ceiling insulation incl. fixing of pins
◦cable traces assembly
◦covering of surfaces and pipes with metal plates
◦assembly of wall and ceiling panels
◦assembly of floor panels/covers
◦assembly of sanitary blocks including systems connections
◦assembly of furniture and interior fittings on board
◦assembly of metal furniture (excl. its production)
◦covering the outer surfaces with wooden floors

We are also skilled with metal plating of low temperature piping systems on board of LPG/LNG gas carries. Recently such scope of work has been executed onboard of LPG/LNG carrier, mv "Coral Methane". built in Stocznia Północna (Northern Shipyard) in Gdańsk, Poland.

The company ACTIV is ready to execute wide scope of repairs work, modifications or conversions, which can be done on board of each type of vessel, during its staying at harbor or (where it is possible and necessary) such work could be executed onboard the vessels, during the short range sails between nearest harbors. The ACTIV is cooperating with specialized Design Office, allowing quickly adopt the existing technical documentation/concept design to workshop standards. The company ACTIV secures moveable task groups with the high skilled outfitting staff to grant the best standard of work, coordinated with containerized logistics of necessary material and devices.

Cooperation with various considerable marine furniture and interior materials and devices producers, merged with applied the latest technology solutions and skilled company's personnel, allow the company ACTIV to provide the potential Clients, with the wide and complementary offer and are granting highest standard of executed work.

CONTACT WITH US