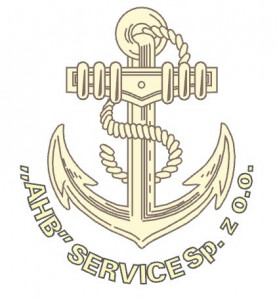 AHB Service Ltd
Description
"AHB" Service is a Company located in Gdańsk, Poland. Our company was established in 1989 , on a base of workers mainly employed in ZUT Zgoda Świętochłowice Service Station in Gdańsk, for Zgoda - Sulzer diesel engines.

Over our activity period, "AHB" Service LTD has become well known among ship Owners, as a reliable executor of repair services on vessels.

We are also sub-contractor for building and repair shipyards in Poland and aboard.
Our company is mainly specialised in repair of different type diesel engines as well as other engine room and deck equipment.

We offer services on vessels moored in ports or shipyards around the world and during the vessel voyage.

Offer
We are pleased to offer services on vessels throughout the world in main range as follow:
Total overhaul and repair of main and auxiliary diesel engines of:
SULZER types: Z40, A25, A20
WÄRTSILÄ
M.A.N. B&W
PIELSTICK
MaK
SKL
YANMAR
DAIHATSU, and others
Overhaul and repair of the engine room and deck auxiliary equipment:
Turbochargers: ABB, MAN, Napier
Fuel injectors and pumps
Water, lube oil, fuel feed pumps
Air compressors
Main and auxiliary reduction gears
Winches
Automatic and pneumatic systems
Diesel engines regulating
Installation, re-installation, alignment of main and auxiliary engines as well as remaining equipment
Machining:
Crankshaft journals lapping and polishing for a microgeometry refresh, with diameter range up to fi 600 mm.
Crankshaft journals grinding on situ for any dimension required
Cylinder liners honing
Inlet and exhaust valve cones and seats grinding
Spare parts delivery
Technical advice
We can offer total ship repair during mooring in any port or shipyard in Poland, additionally to the above-mentioned works: overhaul and repair of propeller and shaftline, rudder, ship hull painting.

CONTACT WITH US