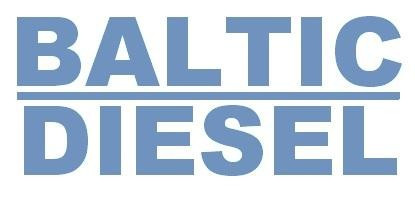 BALTIC DIESEL Sp. J.
Description
BALTIC DIESEL was established in 1990. Since then it has been growing constantly.

The company is dealing with spare parts, mainly for MAN B&W two-stroke diesel engines produced under license in Poland.

Our staff consists of technical professionals. We have much experience in this field obtained in Diesel Engine and Boiler Division of Gdansk Shipyard, where we had worked before as designers and product engineers.

Therefore we posses abilities to verify supplied parts from the point of view of correctness and quality. For this reason claims have occurred absolutely rarely during our activity.

To make service more efficient we have our own warehouse, so we can offer most parts from stock or with short delivery time.

Our goal is also good service in forwarding - we always find the cheapest and most convenient way of transport according to customer\'s wish.

Everyone is invited to start cooperation with our company and your enquires would be highly appreciated.

Offer
■ MAN B&W ENGINES
■ SULZER ENGINES
■ COMPRESORS
■ BOILERS

CONTACT WITH US