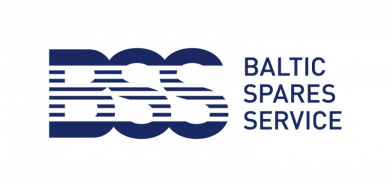 Baltic Spares Service Ltd.
Description
We are an independent privately owned family company from northern Poland.

As a one of the largest European spare parts suppliers, BSS has achieved an impressive portfolio of ship owners and traders.

Our aim and priority is to establish long term relationships with our customers, support them with all our experience and always offer optimal services and solutions.

Our team consisting of 25 people has extensive maritime experience, and provides high quality service at competitive prices.

Our coastal location allows us to dispatch spare parts anywhere in the world by airfreight, sea-freight or by truck.

Offer
Sulzer Z-Series – 4-stroke
Sulzer S-Series - 4 –stroke
Sulzer A-Series – 4-stroke
Sulzer RT –Series - 2-stroke
MAN B&W L-Series - 4-stroke
MAN B&W 2-stroke engines
Air compressors, Pumps, Automatics and Electrical System, Filters

CONTACT WITH US