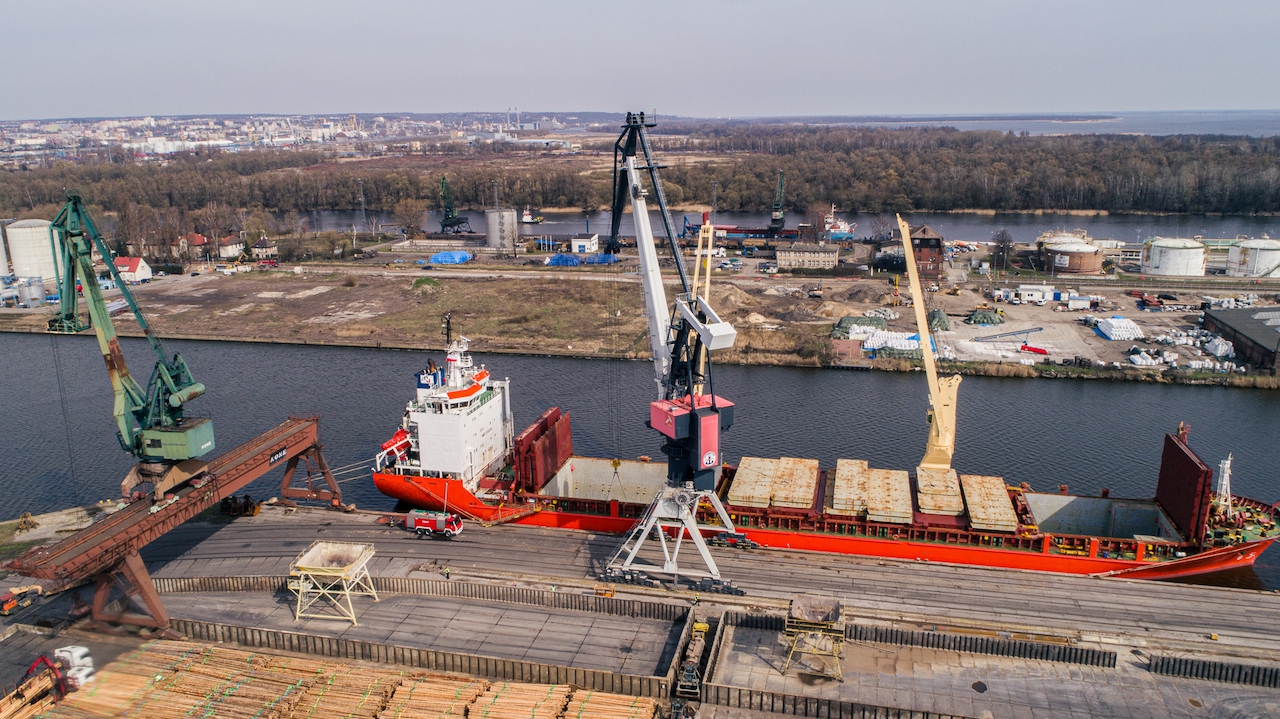 Bulk Cargo Port Szczecin - increase in transshipments in I quarter and good prospects for future [video]
Date of publication: 10.05.2021
Largest transhipment company in Szczecin, after the noticeable stagnation on the transshipment market in the 2nd and 3rd quarter of 2020, caused by the effects of the coronavirus pandemic, rebounded in the last quarter in 2020. The expected level of transshipments in 2021 is up to 4 million tonnes compared to 3.8 million tonnes in 2020.

Return to the upward trend in transhipment

- From the beginning of 2021, we have experienced an improvement compared to 2020. We handle a very wide range of cargo, including large amounts of bulk cargo: coke and fertilizers. When it comes to general cargo, cellulose prevails, along with steel products - wire rod and steel slabs intended for Czech rolling mills - informs Zbigniew Chachuła, Logistics Director at Bulk Cargo - Port Szczecin.

- At the end of 2020, we signed contract with one of our contractors for pipelines servicing for gas pipeline between Świnoujście and the stations in the interior of the country. We are executing the contract for the fourth month in a row. The turnover of this load is significant.

12.5 meters and new quays at the Port of Szczecin

Currently, Szczecin terminals can handle ships with draft up to 9.15 meters with a load of 25-30 thousand. ton. Thanks to investments carried out by the Szczecin and Świnoujście Seaports Authority and the Maritime Office in Świnoujście, including the deepening of the fairway to 12.5 meters and the reconstruction of the Katowickie and Chorzów Quays, soon Bulk Cargo - Port of Szczecin will be able to handle ships with draft of 11.10 meters.

- The investments carried out at the Port of Szczecin are groundbreaking for us. Shipowners are already getting used to the possibilities offered by the Port of Szczecin, including our terminal, in 2-3 years. New opportunities force us to prepare for investment in equipment that allows us to provide support for reloading capabilities. It is also necessary to invest in the expansion of the initial component superstructure - adds Zbigniew Chachuła.