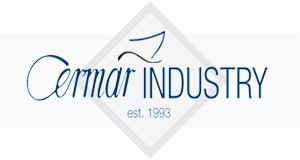 Cermar Industry Sp. z o. o.
Description
The company was established in 1993. Our first head office and manufacturing facilities were located by Szczecin Bay in town called Trzebież. That time company was in fish motor ship manufacturing business. Mainly for the Baltic see and Szczecin bay region.


Old bridge over Odra river Old City Plan Old Szczecin Harbour


Fisherman units were out of carbon steel in small to medium sizes. At the same time company starts to supply various deck ship components for the shipping industry. During the last few years Cermar successfully performed many manufacturing contracts for the industry. From 1995 became a reliable supplier to Holding Szczecin Shipyard S.A. currently became Szczecin Shipyard Nowa sp. z o.o. Company in Szczecin.
Reknown from building of sophisticated ships for the world. In order to facilitate our future supplies to our major clients, during year 2000 the decision was made to move the company to new place in Szczecin City. Since then company is specializing in steel work manufacturing from the client's specification in two kinds of materials: carbon steel and Duplex type of stainless steel. Great experience in welding of duplex steel work was awarded in signing of long term supply contracts for chemical carrier ships manufactured in Szczecin Shipyard Nowa in Szczecin. Our engineers are very well educated and expierienced on domestic and abroad contracts.

Main core staff in the workshop is highly skilled, proofed by obtained top skills certifications issued by Polish Registry of Ships and Germanisher Lloyd Registry institutions. All orders are carried out based on internal quality system and in accordance with clients or third part inspection body requirments.
There is not to small or to big orders.There is no fear for difficult projects undertaken. Our main aim is to be a partner to our clients,working together to find solutions to engineering problems that best suit the client: always ensuring the highest standards of excellence in every aspect from receiving the order to its completion.

Our philosophy is captured by our slogan: "Global Engineering Solution Partner"

Every project that is undertaken is completed with the utmost precision and care by the finest engineering craftsmen.

Offer
Our Products
Ship constructions and equipment
General Steel work
Mechanical components for heavy duty equipment
Off-Shore and subsea equipment
Pressure Vessels

CONTACT WITH US