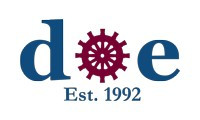 DOE Sp. z o.o.
Description
We were known as ITS Baltic, then Stromme ITS Poland, EMS Ship Supply (Poland) and now we have finally changed for good - now we are on our own, we are independent and reliable company striding towards for new adventures.
We have 20 years of experience in marine market.

Our mission is to a be preferable supplier for the spare parts for "ships made in Poland" To promote and finally "Brand" the best polish marine products and sell them worldwide. To distribute well known foreign marine products in Poland – sell them to polish ship owners and polish building/repair yards.

Don't hesitate! Just try us!

CONTACT WITH US