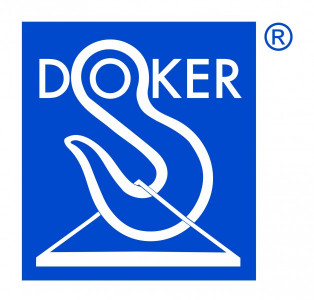 DOKER Sp. z o.o. Przedsiębiorstwo Robót Portowych
Description
DOKER is a company of over 20 years experience with a well-established position in the field of sea -port services.
Since DOKER's establishment in 1998, it has specialised in a wide range of cargo handling operations including: heavy lifts, general cargo, loading and discharging machines and others steel products.

We organize cargo transports on barges and pontoons along the Wisla River and the Bay of Gdańsk as well as road transports.

Our aim is to supply the highest quality of service at all times.

DOKER Co. Ltd. gets satisfaction from its client's satisfaction, or to put it another way, a client's satisfaction is DOKER's satisfaction.

Offer
TOP QUALITY, DEPENDABLE, EXPRESS SHIPPING AND EXECUTION OF ORDERS

DOKER specializes in rendering services such as transloading, stowage, lashing including heavy and large-sized units on ships, railway wagons, and rosd trucks.

The service is Headquartered in Gdynia and Gdańsk, where the company has been operating for many years basing on long-standing cooperation with ports and shipyards.

Depending on the special needs of each client DOKER leases:
- quays,
- storage areas,
- warehouses,
- wharf cranes of capacity 3,2 tone to 150 tonnes
- floating cranes and others.

Items worth consideration:
- our services are competitively priced and are negotiable to be attractive and suitable to the individual needs and abilities of each client separately,
- the place of service can be appointed by the client or Doker selects the best technologically place,
- all client orders and services are initiated in accordance with the needs of the client. Work is performed in a prompt, competent, and timely fashion, therby completed as punctually as possible,
- we are fully available 24/7 at any hour of any day.

CONTACT WITH US