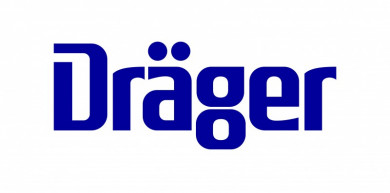 Dräger Polska Sp. z o.o.
Description
125 Years of Technology for Life

Dräger is technology for life. Every day we live up to that responsibility by putting all our passion, know-how and experience into improving lives with outstanding and innovative technology that puts lives first. We do it for the people around the world who entrust their lives to our technology, for the environment, and for our common future.

The key to continued success of the Company, based in Lübeck, Germany, is its clear focus on the promising growth industries of medical and safety technology, its early expansion on to international markets, and above all, the trust it has built and maintains with customers, employees, shareholders, and the general public.

The Company has always been managed by entrepreneurial members of the Dräger family, who have responsibly met new challenges while never losing sight of the vision: Johann Heinrich Dräger, Dr. Bernhard Dräger, Dr. Heinrich Dräger, Dr. Christian Dräger, Theo Dräger, and now Stefan Dräger. Healthy growth has consistently remained the main objective of the family business and shapes decisions within the Company even now.

Founded in 1889 by Johann Heinrich Dräger, the family business has been headed in the fifth generation by CEO Stefan Dräger since 2005. Like his predecessors, he is firmly committed to the Company's four fundamental values: close customer relationship, continuous innovation, high quality, and competence on the part of each and every employee. These are the Company's strengths and characterize the Dräger brand to this day.

Global Reach Through Local Presence

Today Dräger is represented by its own branches on all continents. Our local presence means availability of competent local contacts perfectly familiar with your national and industrial technology standards, workplace requirements and hazards.

Since 2008 Dräger has been represented in Poland by Dräger Safety Polska Sp. z o.o. with headquarters in Bytom. Additional four sales offices located in Katowice, Głogów, Rumia, and Warszawa allow faster access and delivery of reliable service that fits your individual needs.

Our aim is to continuously increase safety standards in all branches of industry through state-of-the-art products and intelligent solutions. On the one hand, our desire to provide you with a complete range of products and services gives you the peace of mind that we are able to support you in all areas. On the other hand, we deploy our resources individually to meet your needs – with tailor-made solutions which reflect the specific work environments and that are tailor-made for the people who work there.

Reliable protection against dust and particles
Whether you need economical respiratory filters or half and full face masks for more demanding work environments, we can offer an entire range of products to meet your requirements.

Measurement of and warning against harmful gases
Because it is not only dust but also toxic gases and a shortage of oxygen that pose a hazard, our reliable and robust portable gas detectors are the ideal companion because of the high sensitivity provided by Dräger sensors. Our portfolio for plant safety and operations includes highly-customized stationary gas detection systems developed in close cooperation with our customers.

Safe escape from hazard situations
If the ambient air becomes impossible to breathe, an oxygen or a compressed air self-rescuer from Dräger provides an immediate source of safe breathing air.

Best possible preparation for your job
The spectrum of our training seminars is just as wide as the requirements of your industry. Specific application training, technical service seminars and realistic high-temperature escape or rescue training can teach personnel what is important, in a way they will remember.

Perfectly maintained equipment
If you want to be well-prepared for real-life operations, your equipment must function perfectly. With Dräger, you can sure that you and your equipment will always be up to speed. To keep your equipment in the best possible condition, we provide you with full workshop equipment and software solutions for systematic maintenance procedures.

Offer
Our portfolio includes the following:

Gas Detection Technology:
- Dräger-Tubes and pumps
- Single-gas detection devices
- Multi-gas detection devices
- Area monitoring devices
- Stationary gas detection systems

Personal Protection Equipment
- Protective glasses or goggles
- Disposable face pieces and half masks
- Reusable face pieces and half masks
- Full face masks
- Filters, single and combined
- Escape hoods and masks
- Self-rescuers
- CABE and CCBA
- Fire helmets
- Thermal imaging cameras
- and other

Services:
- Maintenance of equipment
- Training

CONTACT WITH US