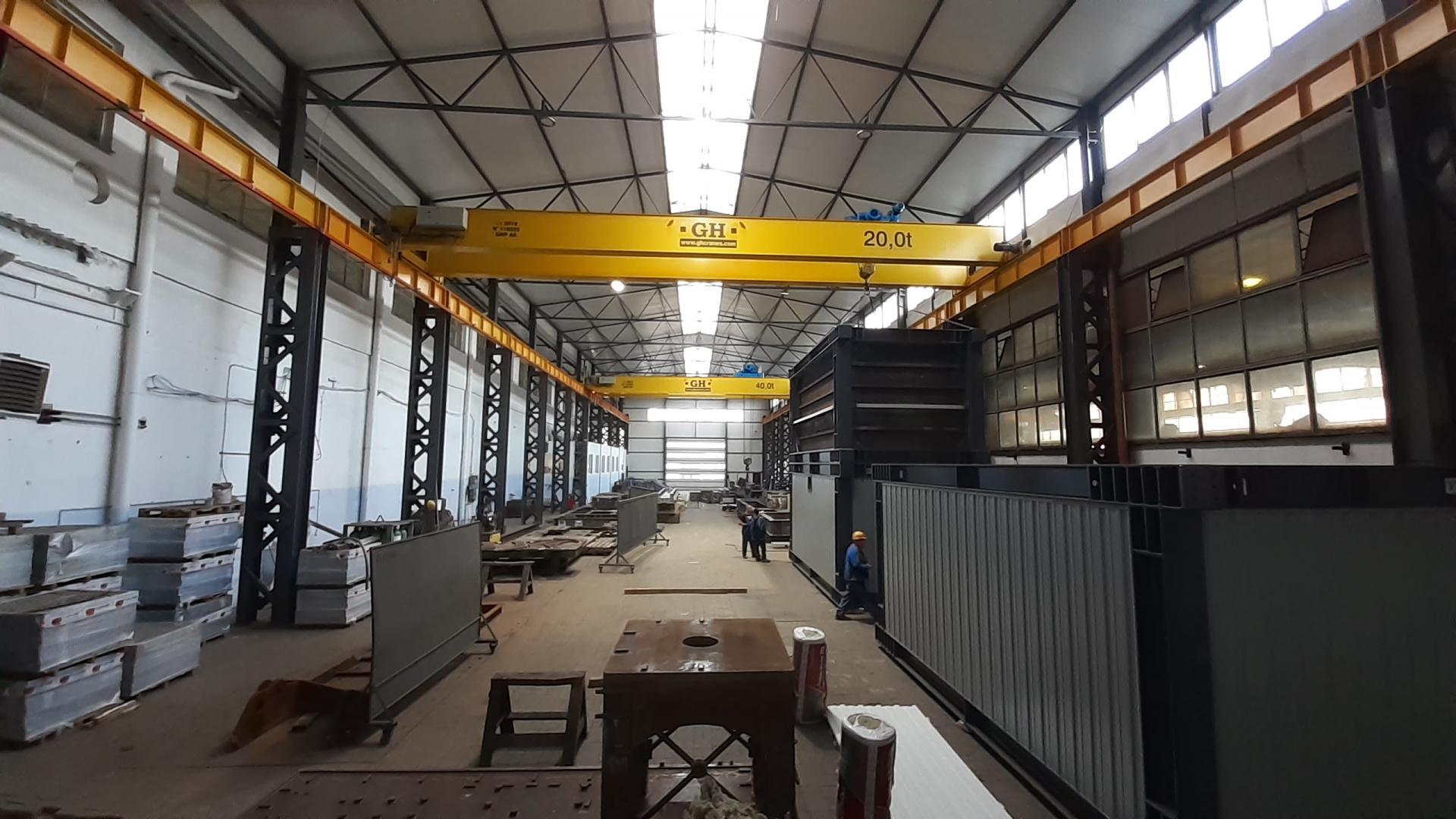 EXPOM S.A. – Projects that have raised the company to a new production level
Date of publication: 05.11.2020
Recent quarters were a very intense time in EXPOM. The strategy has been implemented that involves the development of the Company by extending its manufacturing facilities and modernising production processes through investments in a state-of-the-art machine park. A few quarters ago, we completed the extension of the machining hall, providing it with 70t lifting capacities and completing the modern CNC MACHINING CENTRE JUARISTI MP5 RAM, with dimensions of machined details 17000mm x 5000mm x 2000mm.

Another investment in the newly-constructed hall sized 2400 m2 is being completed, which involves the start-up of the modern pass-through shot blasting machine with the working width 2000mm, and a new acetylene-plasma burner, CNC Eckert, with a table sized 3000mm x 12000mm.

One needs to keep in mind that at the beginning of the year, a new assembly-welding hall was commissioned, with 60t lifting capacity, which performs well in the production of bulky non-standard steel structures. Thanks to the newly opened production halls, the roofed space available for our clients has been increased to 20,000 m², thus raising significantly our processing capacities in the production of machined and painted large-sized steel structures.

The implemented projects are the effect of the investment plan drawn up by the Management Board of EXPOM S.A. in order to improve our manufacturing capacities and reduce production costs.
Further projects are being implemented at present and we will keep you informed of any new developments.