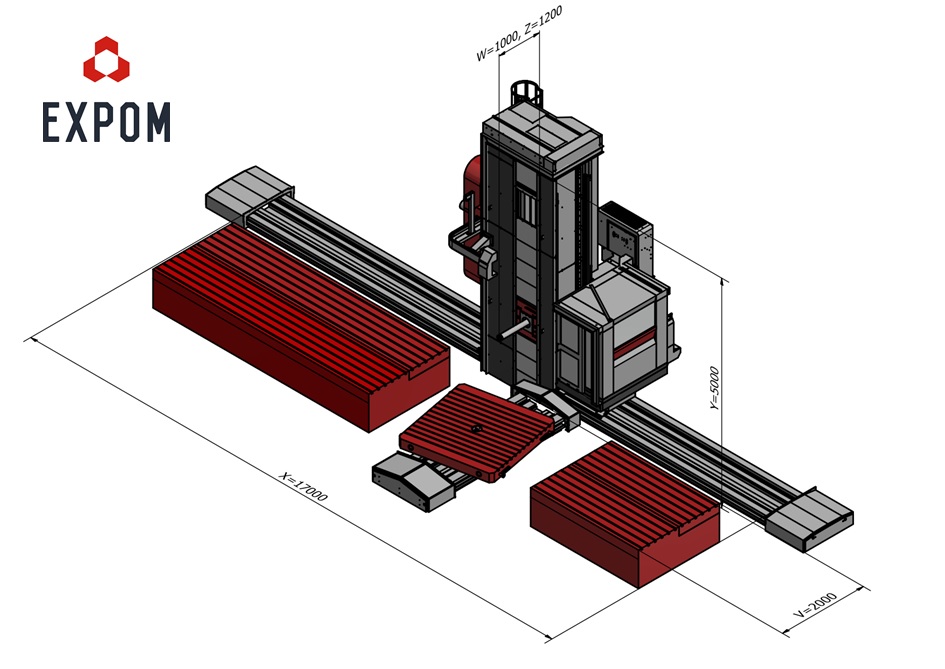 EXPOM S.A - the biggest investment in over 60 years of company's history
Date of publication: 25.06.2018
In October this year, EXPOM S.A based in Kurzętnik, Poland will launch a modern JUARISTI MP5 RAM machine for machining of large-size steel structures. This is the biggest machine that Expom will have and one of the biggest in northern Poland.

TECHNICAL SPECIFICATION

X = 17000 mm
Y = 5000 mm
Z = 1200 mm
W = 1000 mm
V = 2000 mm
Automatic tool changing – 60 pcs
Hydrostatic guiding system

The investment in a new machine with such big dimensions is part of the EXPOM development plan and optimization of production costs.

EXPOM S.A also invests in a mechanical laboratory for destructive testing of metals and modern methods of laser measurements.

We invite you to submit inquiries for machining large-size structures as well as providing services in the field of destructive testing of metals.

For more information, please visit www.expom.pl and e-mail: expom@expom.pl

We invite you to cooperation!