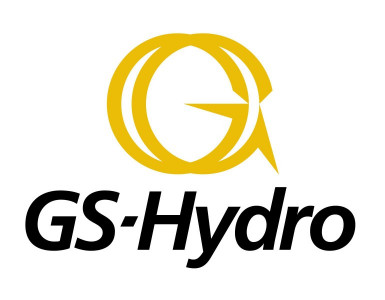 GS-Hydro Sp. z.o.o.
Description
GS-Hydro Group was founded in 1974 and is now one of the world's leading high-pressure hydraulic system companies. Today we have branches all over the world.
We provide innovative solutions for low- and high-pressure piping systems. We are the world's leading supplier of "piping without welding".
GS-Hydro Pipinglines are technologically better and cost less. We operate in land, marine and offshore markets.

Offer
1. GS-Hydro flange connection system
- 90° Flare Flange System
- 37° Flare Flange System
- Retain Ring System
2. Precision pipes and tubes
- Carbon steel, black and CR6-free zinc-plated in ST 37.4 (E 235 N) and
ST 52.4 (E 355 N)
- stainless steel AISI 316 L / 1.4404
- Multi-core tubes
3. Clamps
- Light series – from 6 mm (1/4") to 102 mm (4")
- Heavy series – from 6 mm (1/4") to 406 mm (16")
- Twin clamps – from 6 mm (1/4") to 42 mm (1.1/2")
4. Fittings according to DIN 2353/DIN EN ISO 8434-1
- WALPRO-X (cutting ring)
- Wal ring (cutting ring with extra seal)
- Walform plus
- Walform plus-M
- Bordel (37° adaptor)
- JIC SAE 37° fittings
- ORFS fittings
5. Hydraulic hoses
- High-pressure
- Low-pressure
- We are a direct GATES representative for Poland
6. Valves
- Standard DIN ISO 228 ball valves
- Needle flow control valves
- Check valves
- Flange valves
- Block valves
- Valve sets
- Low-pressure brass and stainless steel valves
7. Quick-release couplings
- Poppet-valve quick-release couplings according to ISO 7241-1 "A"
- Poppet-valve quick-release couplings according to ISO 7241-1 "B"
- Flat-Face quick-release couplings (dry-break) according to ISO 16028
- Screw couplings (working pressure up to 70MPa)
- Quick-release coupling caps
8. Filtration and measurement technology
- Fluid sample containers
- Filters: pressure, return, strainer, suction
- Strainer plugs, level indicators
- Gauges, gauge couplings and gauge hoses
- Heat exchangers
- Hydraulic accumulators
9. Hydraulic oil - GS-Hydro HLP 32, quality class according to ISO 6743/4-HM, DIN 51 524 part 2 – HLP
10. Machines
- Flaring machines
- Grooving machines
- Pipe bending machines
- Hose and pipe cutting machines
- Walform machines
- Hose crimping machines
11. Services
- Prefabrication – cold and induction bending; 37° and 90° flaring; cutting ring assembly; welding /X-ray examination/ pressure tests; cleaning and painting; packing and transport;
- On-site services – supervision; assembly; start-up and commissioning; tests; flushing
- Documentation – material certificates; test reports; classification society approvals

CONTACT WITH US