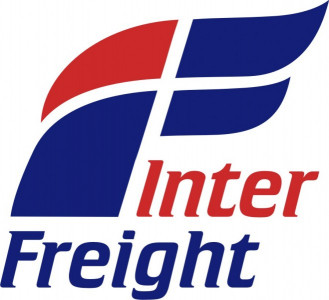 Inter Freight Sp. z o.o.
Description
INTER FREIGHT Sp. z o.o. was estabished in May 2002, as a result of internal organization changes within the Inter Marine Group.
We are a joint venture company of Inter Marine Sp. z o.o. and VSL GmbH Germany.
We have started our activity as a Liner department of Inter Marine Sp. z o.o. as from year 1996.

Offer
We are a shipping agency providing services of multimodal container transport port/port and door/door.

We offer FCL/FCL (full container load) services to/from following destinations:

- ECSA – East Coast of South America

- WCSA – West Coast of South America

- Vorious ports of Meditteranean Sea

- Middle East

- Indian Subcontinent

- Far East

- USA & Canada

The transportation process concerns Dry Vans containers as well as Reefer Containers and special equipment (open top, flat rack). We are carrying out of gage cargo and dangerous goods (IMO cargo) including inland haulage from/to polish and german ports.



Container services schedule is on weekly basis. Services include loading ports ex Poland (Gdynia, Gdansk, Szczecin) and North Europe (Hamburg, Rotterdam, Antwerp).

CONTACT WITH US