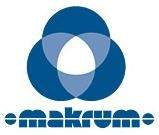 MAKRUM S.A. Stocznia Pomerania
The company is considerably experienced in terms of constructing and building specialist machines and devices utilized by, for instance: the shipbuilding and offshore industries. The company signed its first machine building contracts for the benefit of offshore mining with the Scottish Rolls-Royce in the year 2002. MAKRUM S.A. is currently among the most prominent worldwide manufacturers of machines for this particular type of industry. Since 2005 the company has put its main focus on producing equipment designed for vessels performing oil rig operations.

The key products of the company are the heavy and compact steel machine structures employed not only in offshore mining and shipbuilding but also in the machine building industry, including but not limited to: the paper, mining and other related industries. The company produces compact constructions by means of effective utilization of the roofed and heavily craned production hall areas.

The list of products delivered to the offshore mining and shipbuilding industry includes, among others: stern rolls, centring gripping devices, BHS tanks, and stabilizer boxes.

CONTACT WITH US