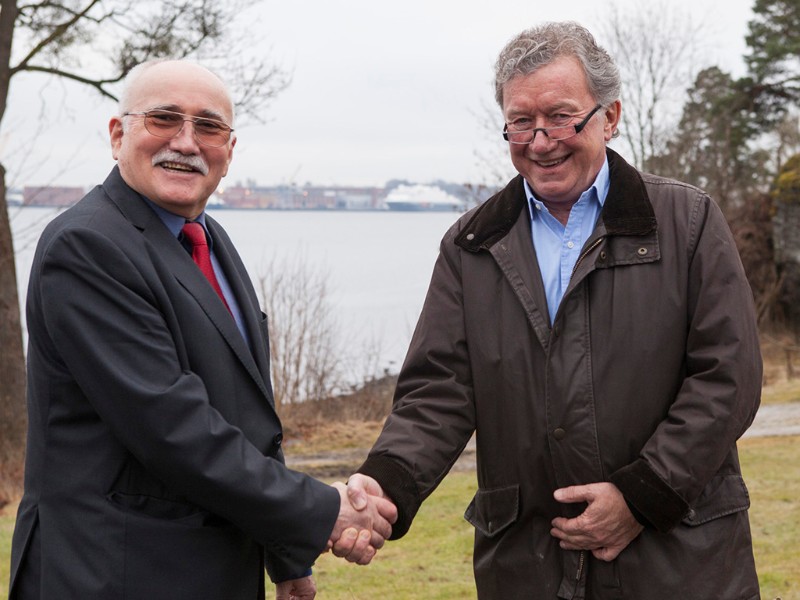 Date of publication: 16.05.2017
The leader in maritime e-learning and competence management, Seagull Maritime, is delighted to announce the creation of a new assessment centre in Gdynia, Poland. Strengthening their professional relationship with long time collaborators Gdynia Maritime School (GMS), this partnership offers seafarers an easy way to complete Distance Courses on-site, allowing them to be assessed and receive their approved course diploma all on the same day!

"Being a privately owned maritime college with rights to educate and assess seafarers on all levels, GMS is a valuable partner for our company," said Oscar Johansen, Chairman and Founder of Seagull Maritime. "Since our two organisations were introduced in 1998, GMS have used all training content from Seagull, while providing expert assistance for the assessment of seafarers and the development of training materials".
For years Seagull Maritime have received requests of setting up approved assessment centres in key areas throughout the world where high volumes of seafarers are based. This is a first initiative in a strategic decision made by the board to further strengthen Seagull's position as the world leader in maritime training and competence building. "Going forward with GMS as the first approved assessment centre was a natural choice for us", states Mr Johansen. "With GMS implementing the use of Seagull's Learning Management System to keep track of student activities, assessments and certificates, we are very proud of this initiative and we have great expectations going forward."
Home to one of the largest pools of seafarers in the world, the assessment centre in Gdynia is the first to truly consider the working and travelling arrangements of countless crewmembers. It will also make organisation easier for the ship owners, again proving that Seagull and GMS are paving the way and encouraging new, accessible and first-rate learning methods for maritime students worldwide. With further assessment centres planned for the future, Seagull continues to strengthen its place as the leading provider of Safety Through Knowledge.
 
The following distance courses will be available for Completion in GMS at time being:
6210 Maris ECDIS900
6211 Consilium ECDIS
6213 JRC ECDIS
6216 Kelvin Hughes ECDIS
6218 Tokyo Keiki ECDIS
6219 Tokyo Keiki 7000A, 7500A, 8000, 8000A, 8100, 8500, 8500A, 8600 ECDIS
6222 Wärtsilä SAM Electronics CHARTPILOT ECDIS
6223 Wärtsilä SAM Electronics ECDISPILOT 1, basic and platinum
6224 Wärtsilä SAM Electronics ECDISPILOT 2, basic and platinum