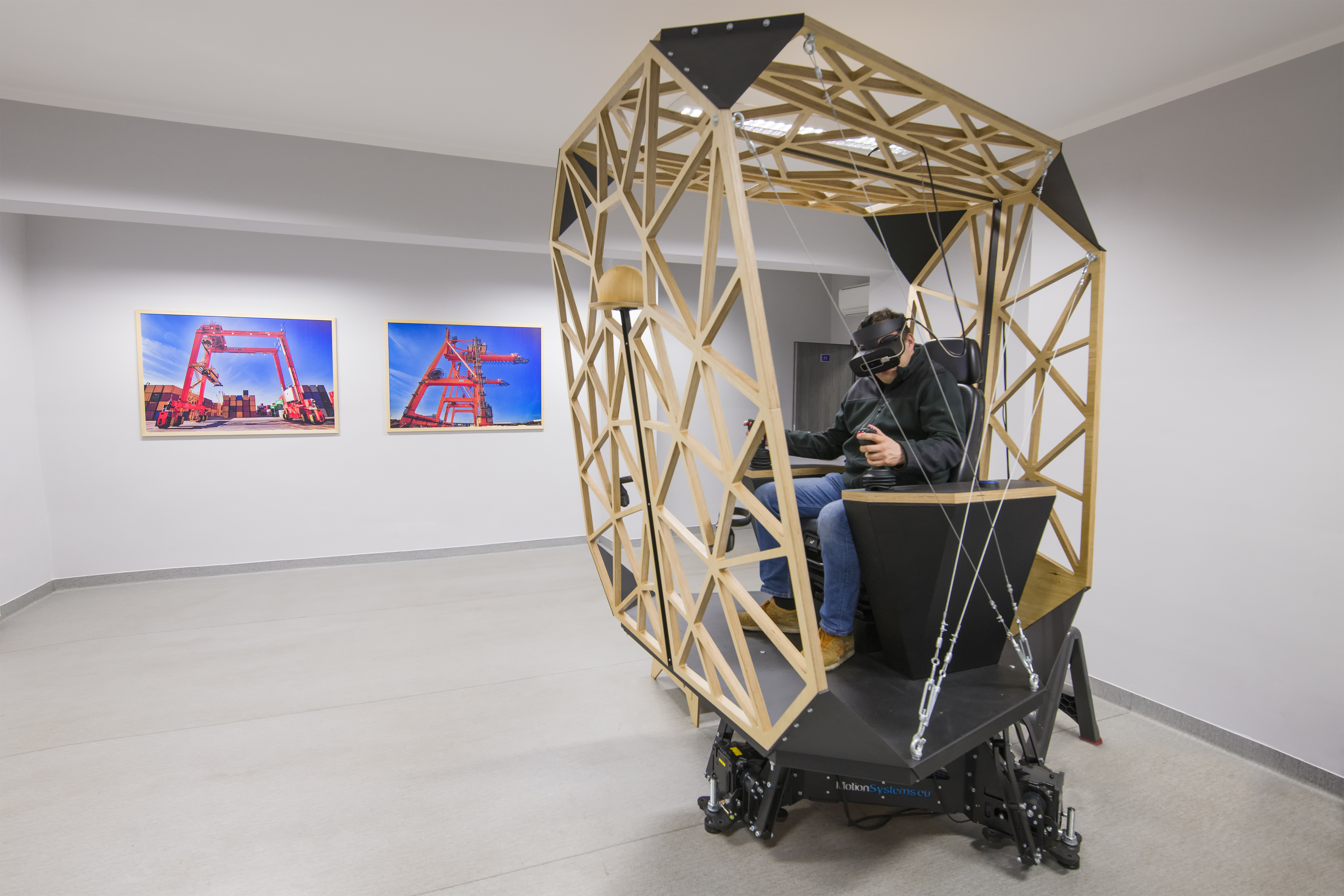 Date of publication: 28.05.2020
Center of New Competences (CNK), a company responsible for training courses using modern equipment - simulators based on AR and VR technologies, presented a new teaching tool - Gantry and Crane VR Simulator.

New Competencies Center focuses on modern technology and with great satisfaction we present our new application - this time in augmented reality.
New application premiered a few days We present the first effects. It shows how the port works and how individual devices are built. Professional knowledge can be presented in a very attractive way.
We invite you to watch a short report presenting the possibilities contained in augmented reality.
Distinctive education model of CNK attracts international students and candidates. Moreover it is responsible for giving them an education at the highest technical standard. Our simulators allows faster, secure and cost-efficient training methods. Our staff is well educated and speaks foreign languages.
CNK places emphasis on safety, that's why our experienced staff and program take into account real threats.
The heart of the simulator is VR (virtual reality) technology and a platform that maps all movements on the equipment very faithfully.Due to the globally unique simulator, future students will gain the skills necessary to operate various devices in a fully secure way. They develop necessary habits in a safe environment, which translates into later safety at work.
New Competencies Center is an independent entity which is trainig the port workforce of the future using the most modern methods and tools. We enable to acquire valuable licenses and skills necessary to perform work in ports, shipyards, construction and logistics. Permissions issued by Polish govermental institution TDT/UDT are honored all over Europe, thus giving the chance for an interesting and well-paid job.
CNK runs trainings using modern equipment - technology-based simulators AR (augmented reality) i VR (virtual reality):
• Rubber tyred Gantry RTG
• Ship to shore Gantry Crane STS
• Level-luffing Crane
• Reach Stacker
• Mobile Crane
The offer will be constantly expanding. We invite everyone interested in courses and cooperation.