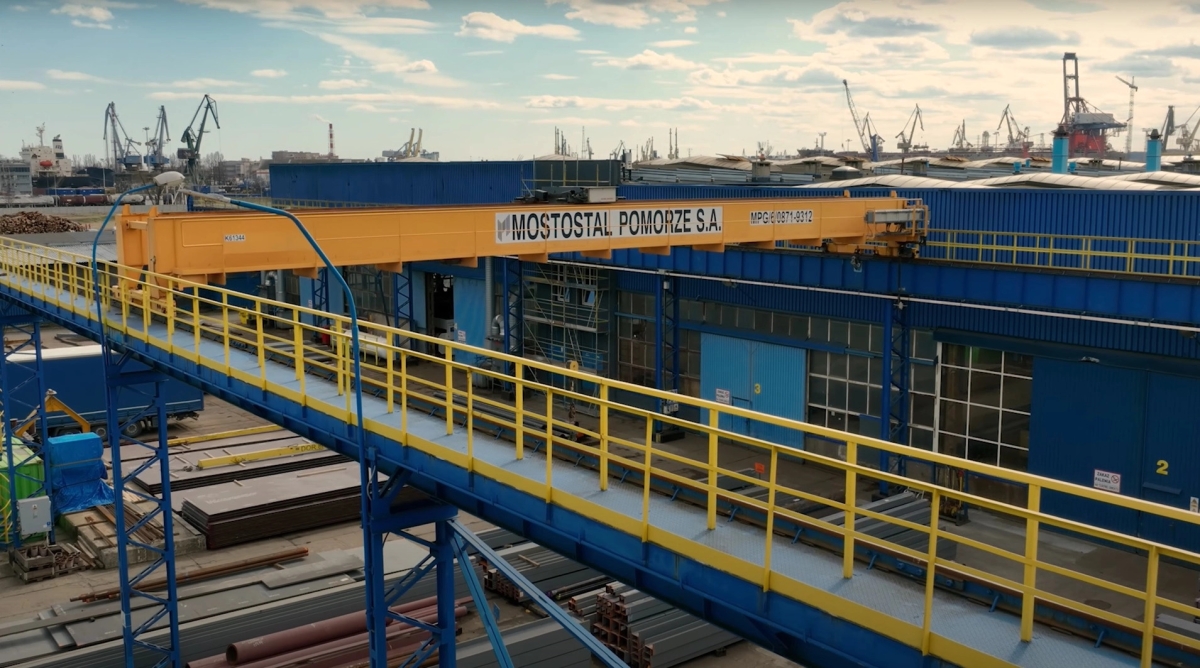 Date of publication: 13.06.2023
Mostostal Pomorze SA, a producer of large-scale steel structures for the offshore market, signed the largest contract in the company's history (worth over PLN 100 million) on Tuesday with Aker Solutions, a Norwegian company in the energy sector.
The structures to be manufactured by Mostostal will be delivered to the Yggdrasil oil and gas extraction area managed by Aker BP in the Norwegian part of the North Sea. The entire Yggdrasil field will be remotely operated from an integrated onshore operational center and control room in Stavanger. As a result, Aker BP will set a new standard for remote field operations, with unmanned platforms, new technology, and data-driven decisions and work processes.
Mostostal Pomorze's scope includes sections of process platforms. The work will consist of prefabrication and assembly of steel modules, installation of supporting infrastructure, and corrosion protection. The contract implementation will begin in the fourth quarter of 2023 and will take 18 months. "Our priority is to deliver the structures on time, while maintaining high safety and quality standards. This cannot be achieved without high project management competencies. Our project managers have experience in working with offshore construction requirements, and all production stages are planned according to internal procedures, taking into account the project's specific nature," said Arkadiusz Aszyk, CEO of Mostostal Pomorze SA.
Over the past three years, the company has successfully completed a number of orders from the Offshore Wind sector, including offshore transformer stations and secondary steel elements. Currently, and for the next two years, Mostostal's production capacity is reserved for manufacturing steel structures for the Subsea and Oil & Gas industries, both those installed on the seabed and production platform modules.
Most recent