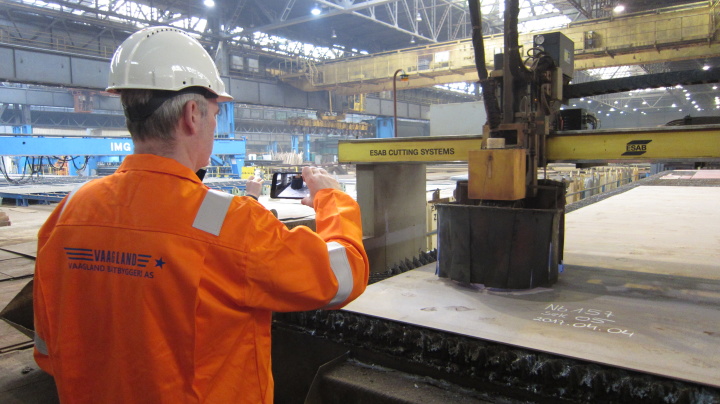 Nauta Shipyard starts construction of new longliner
Date of publication: 14.04.2017
Newbuilding Department of Nauta Shiprepair Yard has begun construction of new fishing vessel. Contract with Norwegian client for building partly outfitted vessel was signed in February 2017.

Within the order from Norwegian shipyard Vaagland Nauta will produce the partly outfitted longliner. In addition to building the hull, Nauta also will perform electrical works and install some fishing equipment.

The NB-157 unit will be 53.m long and 12.8 m wide. The ice-class longliner will have accommodation for twenty pesrons.  Vessel is scheduled for delivery on the of 2017 – said Sławomir Latos, CEO of Nauta Shiprepair Yard. The ship will be built under the supervision of Det Norske Veritas.

The catches will be carried out with the main line with baited hooks attached at intervals by means of branch lines called snoods. The line will held on the surface of the water by buoys with flags. Longline methods can provide more selective fishing depending on the bait.

Vagland is a family owned shipyard based close to the Kristiansund. The company specializes in building vessels for the most demanding ship-owners. Both shipyards are looking forward to further fruitful cooperation.

Presently 12 vessels are under construction in Newbuilding Division of Nauta Shiprepair Yard. Seven of the ordered vessels are planned to be delivered to the owners (one of them to final owner)  in 2017. The delivery of next three vessels is planned for QI and QII 2018.