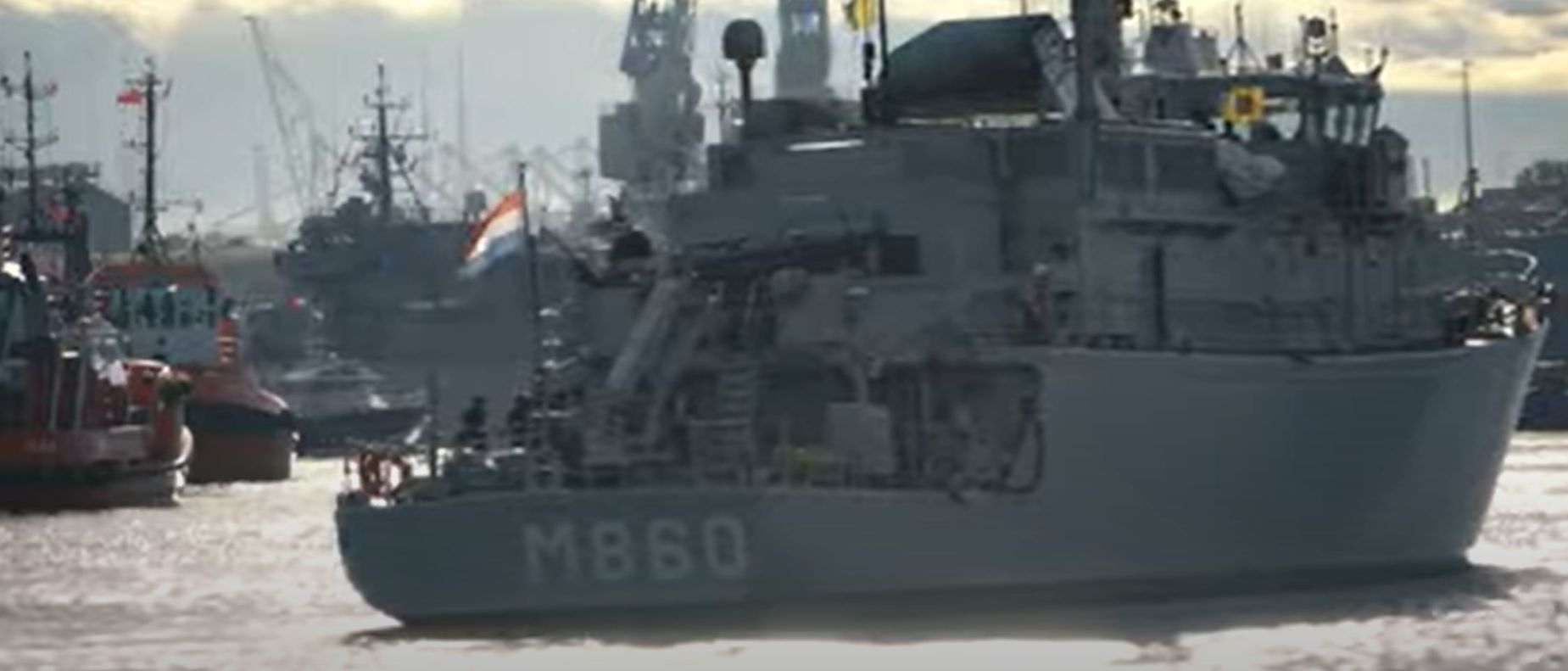 Date of publication: 14.10.2020
On October 9, seven ships of the permanent NATO Anti-Mine Force Group (SNMCM G1) entered the Gdansk port. The vessels moored near the Westerplatte wharf.

As we have established, the ships replenished their supplies in Gdańsk, where they have remained until October 12. Departure from the port was scheduled for 10 am.

The ships in the port were welcomed by the minehunter ORP Kormoran.

- ORP Kormoran from the 13th Minesweeper Squadron in Gdynia welcomed the ships of the Permanent Mine Defense Forces Group 1 (SNMCMG1) in Polish territorial waters. The team, in which the naval forces of the 8th Coastal Defense Flotilla had the opportunity to operate over a dozen times - mainly destroyers of the 13th tr (OORP Mewa, Czajka and Flaming). On the other hand, the Command Ship of the Anti-Mine Defense Forces ORP "Kontradmirał X. Czernicki" was the flagship of this team three times (2010, 2011, 2013). For the ORP Kormoran crew, it was a great opportunity to conduct joint exercises, among others in the field of maneuvering in lines, or conducting radio communication - informs Cdr. Grzegorz Lewandowski from the 8th FOW.

NATO units include ships sailing under the German, Belgian, Estonian, Norwegian, Lithuanian, Dutch and Latvian flags.

The NATO Standing Mine Countermeasures Group One (Group 1) is the oldest permanent, organized group of ships of the North Atlantic Alliance countries. It is one of four NATO teams currently operating in the international arena.

The purpose of establishing the Permanent Team was mainly to ensure the safety of navigation and the approach to ports in the English Channel and in North-Western Europe.

There are four permanent naval teams operating within NATO structures. Two - SNMG1 and 2 (Standing NATO Maritime Group One and Group Two), gather large surface units (destroyers and frigates) and two - SNMCMG1 and 2, which include mine-destroyers and minesweepers. The permanent area of ​​activity of teams number one is the waters of northern Europe, and the other two - the waters of southern Europe.