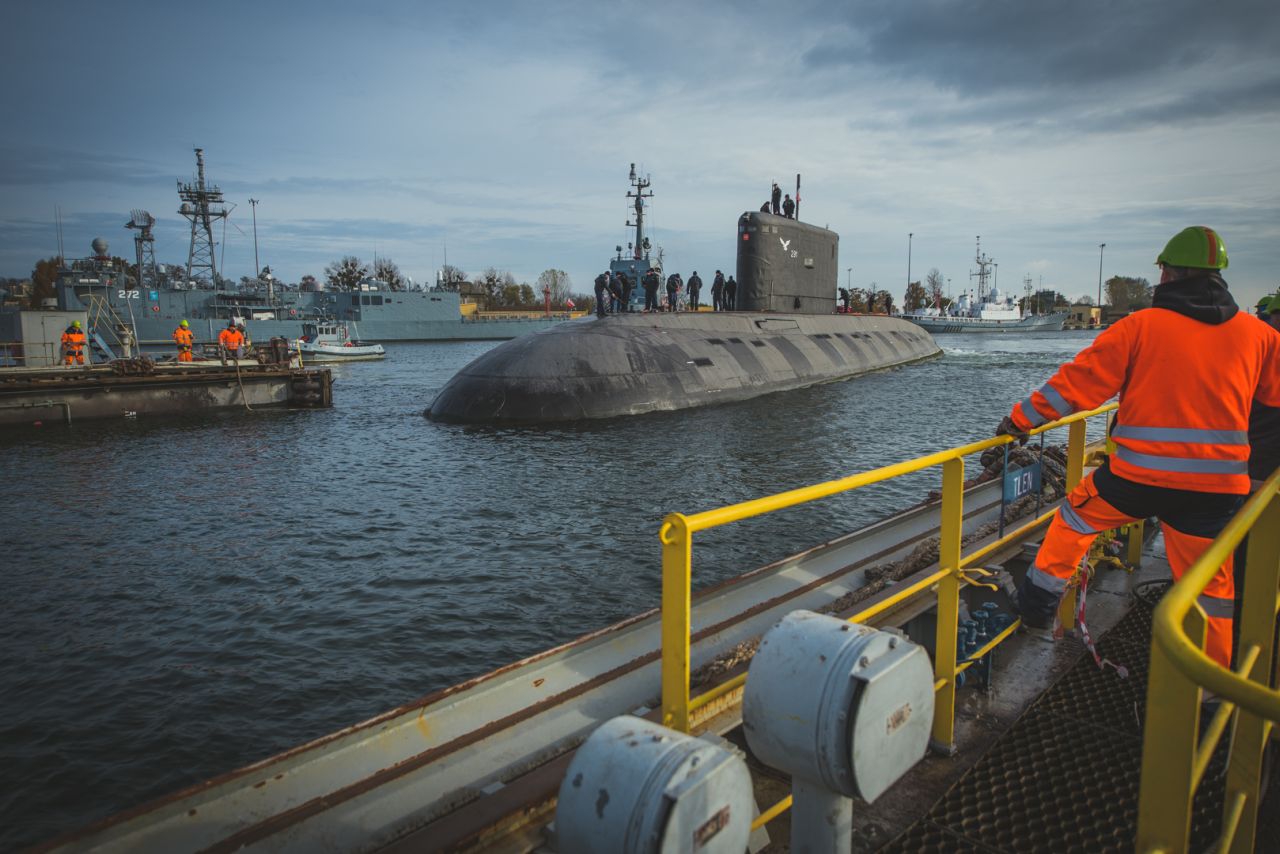 Date of publication: 05.11.2021
On the morning of November 3, 2021, ORP Orzeł arrived at PGZ Stocznia Wojenna. The unit included in the Submarine Squadron of the 3rd Ship Flotilla in Gdynia will undergo ongoing repairs.

The scope of works performed at PGZ Stocznia Wojenna includes, among others, maintenance and repair of the hull, repair of: high pressure, ballast and fuel tanks, repair of the steering and general ship hydraulics as well as the exhaust system. The contract worth PLN 22.5 million between PGZ SW and the Command of the Naval Port in Gdynia was concluded on October 1 this year. as a result of a tender procedure.

For PGZ Stocznia Wojenna it will be another order this year for the Polish Navy, for which the shipyard has renovated, among others, ORP Kadm. Xawery Czernicki (as part of the consortium) and ORP Błyskawica. Currently, works are also carried out on other units of the Polish Navy: ORP Arctowski, ORP Gen. T. Kościuszko and the demagnetization station SD-11.

ORP Orzeł is the third generation submarine of the project 877E. It was built at the Krasnoye Sormovo shipyard in Gorki in Russia in 1985. The unit is characterized by high capacity to carry out combat patrols and reconnaissance, and its main purpose is to fight submarines. It is the only submarine in the Navy. It is part of the Submarine Squadron of the 3rd Ship Flotilla in Gdynia.

This year ORP Orzeł celebrates the 35th anniversary of raising the flag. To date, it has covered nearly 97,000 nautical miles, dived more than 800 times and participated in numerous national and international exercises.