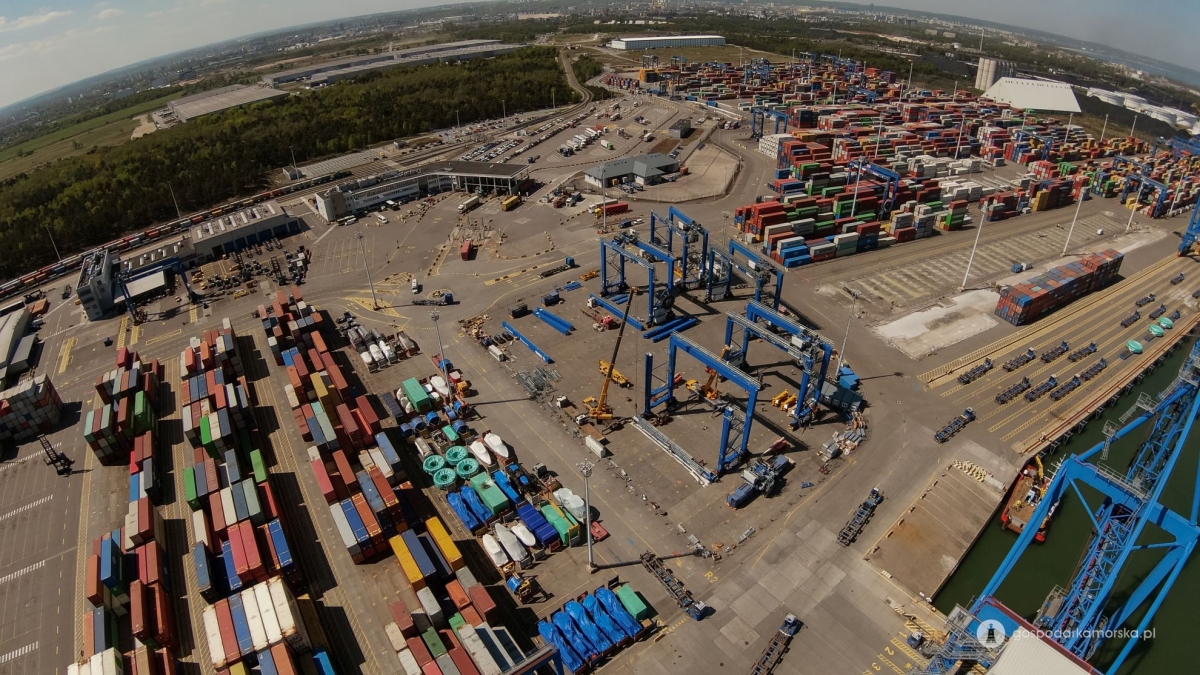 Date of publication: 30.05.2023
The Baltic Hub container terminal is working to increase its handling capacity as much as possible. Modern overhead cranes, which are systematically installed on the square, will help achieve this goal. In connection with this project, we visited the largest terminal in the Baltic Sea.
Baltic Hub purchased 10 new Konecranes square cranes, the fourth of which was assembled in mid-May. The cranes are mostly manufactured in Poland, while some construction elements are imported from Finland and Malaysia. The task of the cranes will be to load the appropriate containers onto the trucks and terminal tractors provided, unload them from the semi-trailers and put them back in the right place on the square.

– The cranes delivered to the Baltic Hub are automatic and will operate in Terminal 2. Additional automation systems will support their work so that they can work almost 100% automatically. The stacks of containers they will work on will be equipped with access controls, fencing and gates to prevent uncontrolled access of people – says Michał Benet, Automation Manager at Baltic Hub.

The new cranes will mostly work automatically, i.e. they will move around the square on their own, carrying containers from one place to another. However, some of the works will be supervised from the administration building by operators.

– In the stack itself, the cranes will work automatically. The movement of the entire crane will also be automatic, while work on the semi-trailer, external and internal tractors will require operator support for safety reasons to prevent an accident or uncontrolled impact of the crane on the tractor –adds Benet.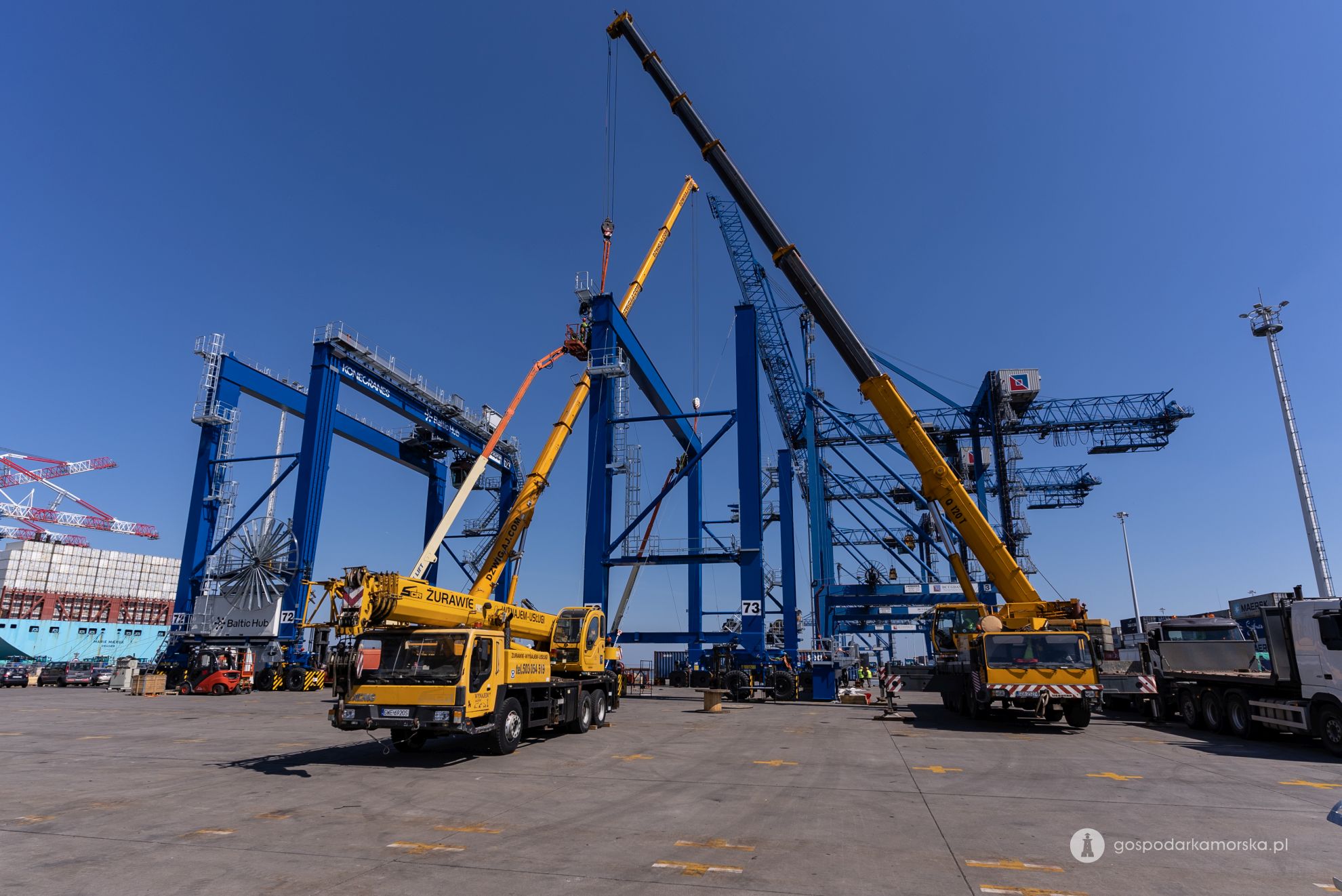 Ultimately, Baltic Hub wants to fully reduce CO2 emissions, so the newly purchased equipment operates in an environmentally friendly manner. All cranes are powered by electricity from renewable sources. Baltic Hub has been purchasing green electricity with appropriate certificates for a long time.

The first of the gantry cranes was assembled in March and with the next months of equipment is added. The assembly of all cranes will be completed in the summer, but in the meantime those that have been assembled so far will be systematically put into operation. The first step to commissioning the equipment will be testing the crane systems, then integrating them with the Baltic Hub systems, which will ultimately manage the cranes. The task of the systems will be to send tasks, navigate and provide information about the places where the container must be collected and deposited.
Most recent