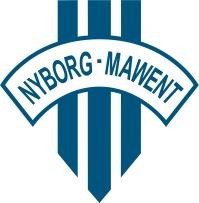 NYBORG-MAWENT S.A.
Description
NYBORG AS NORWAY

Nyborg AS was established in Norway in 1947. Since 1950 it has been a fan supplier for marine and furniture industries.

In the 60-ties its core activity was the production for marine industry, then it also entered the on-shore industry.

Tradition, experience and most up-to-date technology have been crucial for Nyborg AS from the very beginning.

Today, the company is one of major suppliers of fans and accessories to the world marine and on-shore market.

NYBORG MAWENT POLAND

Malborska Fabryka Wentylatorów (Malbork Fan Factory) MAWENT operates in the Polish and world market since 1956. Many-year experience is a warranty of reliability of our products and services and a foundation of further development.

NYBORG-MAWENT company exists since 2005. It came into being from the merger of two companies specialising in industrial fans' production: Norwegian NYBORG AS and Polish Malborska Fabryka Wentylatorów MAWENT SA. Both companies have many years experience in the industry. Nyborg – Mawent is a leading supplier of comprehensive solutions for pressing and transportation of air, mixtures of gas and other substances.

Nyborg-Mawent's equipment operates worldwide, at various lattitudes and longtitudes, often in extreme conditions.

NYBORG MAWENT DESIGN OFFICE

At the beginning of 2010, in order to meet the customer's needs and expectations, the NM Design Office sp. z o.o. was established. Initially, the core activity of the design office was designing the ventilation equipment and installations for Nyborg Group companies. At the moment, the office mainly deals with designing comprehensive ventilation and air-conditioning solutions for customers beyond the Group.

Thanks to this, the Nyborg Group is able to deliver comprehensive solutions including design, technical approvals and author's supervision. Designers with more than dozen-year experience contribute professionalism, knowledge and competences as well as promptness, timely performance, new technologies and great enthusiasm to NM Design Office.

Offer
Roof Fans

PTV
SKV

Auxiliary Blowers

Ventilation Heads

KH
KH R1F
KHS R10V

Explosion-Proof Fans

PPV-D10X
PUV-D1RX
SUV
WG-20P / 25P
WUP-1

Dampers

LSS-R TYPE
S.Vent-R1(2)OVL TYPE
SSVent TYPE

Silencers

LD
LDC

Axial-Flow Fans

MPV-A1B
MPV-A1E
MPV-A1K
MPV-A1M
MPV-D1E
MPV-D1K
MPV-D1M
WOMS 050÷100
WOS 025; 031

Centrifugal Fans

ALFA
Low-Pressure LSV
High-pressure HSV
Medium-Pressure MSV
Special Versions

PORTABLE DEGASSING FAN

Weather Louvres

SR-F TYPE
SRL-F
SSVent FS
SSVent-FS/DRS-G

Louvres With Condenser

CONTACT WITH US