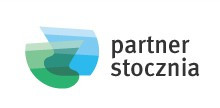 Partner Stocznia Sp. z o.o.
Description
The key target and main mission of the company is guaranteeing a stable buyer's position on Szczecin/ Police shipbuilding market for Dutch and German customers.
Building of seagoing and inland vessels/hulls/blocks via Partner Group companies has been defined via long experience and history of managing persons on shipbuilding market in the perfect located polish shipbuilding city.

The experience is being also transferred onto foreign markets in Germany and Netherlands.

The group of Partner companies gathers the best skilled and experienced shipbuilding staff of local and foreign workers and free-lancers and operates via flat direct decision organization model.

Offer
Since 2005 the company fulfills the mission of stable position on Szczecin/ Police shipbuilding market manufacturing the seagoing hulls and vessels at the segment of universal container fitted bulkers and mini heavy lifters:

Loa up to 120 m,
B up to 20 m,
steel tonnage up to 2000 t

– mainly for Dutch customers;

Nearby also the inland push barges and inland tank vessel hulls are being delivered to Dutch and German customers. All the entire produced fleet is being delivered incl. complete pipe line systems and steel outfitting. The full system paint application is being provided by Partner Group painters incl. full guarantee service.

Partner offers and executes also manufacturing and delivery of complete vessels.

The activity on foreign markets of Germany and Netherlands enables offering the wide spectrum of full package services for Partner customers.

The company is highly active in repair and conversion works on foreign markets.

Partner offers and fulfills the contractual tasks in terms of "Wekvertraege" on the German shipbuilding market.
Also the experience of yachtbuilding standards has been acquired at Dutch yacht building shipyard.

Large number of experienced workers serves the high quality at outfitting and piping jobs at anchor handling tug-boats and multipurpose freighters abroad.

Electrical and Isolation Works
Partner Group fulfills the isolation and electrical scopes of supply on newbuilding vessel projects in Poland and offers supplying of qualified workers for Dutch market.

Scaffoldings in Western Europe
Partner delegates high qualified workers in terms of acquired contingents for erecting of scaffoldings on heavy industry and power station plants on the German market.

CONTACT WITH US