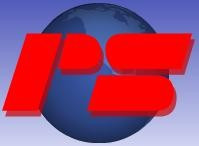 Polsin Overseas Shipping Ltd. Sp. z o.o.
From the very beginning of our activity on the freight forwarding market we offer constantly extending range of services, such as:
- full service of all types of cargo:
- full containers, consolidation shipments, conventional cargos, liquids, bulk cargos,
- charter services,
- non-hazardous and hazardous chemicals;
- door to door delivery supplemented with terminal handling operations and
inland transportation service,
- monitoring of the shipments status,
- guidance in the best forwarding solutions,
- arranging SANEPID and WIOR inspections,
- providing customs clearance service within our customs brokerage,
- cargo insurance available on demand.

The order accomplishment is considered as a process that is composed of particular elements that need to be performed in the most reliable way. The successful fulfillment of each element brings success for entire process of good\'s delivery making our clients satisfied, and satisfied clients are for us the most valuable success.
Our principle is flexible adjustment to demands of our clients, always offering the best available solutions.

Please, do not hesitate to send an enquire. Maybe our offer will become a pleasant surprise?

CONTACT WITH US