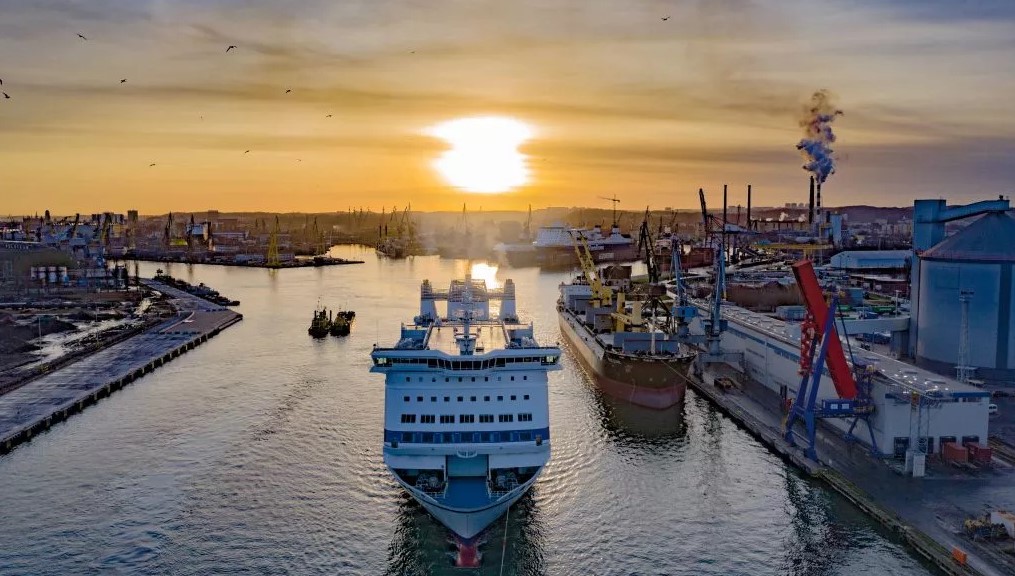 Port of Gdańsk: Hard work and joining the top 20 European ports
Date of publication: 07.01.2021
For many of us, it has been an exceptionally difficult and demanding year. For us, the Port of Gdańsk, it has been a time of intensive work, through which along with our operators we have shown how strong our team can be. The team of the Port of Gdańsk In the first half of 2020, we joined the top 20 European ports, outrivalling the ports of Genoa and Dunkirk. We have maintained full operability and there was not a single day with disruptions in the flow of goods. We are proud to be a part of a team that is functioning so well.

Enormous investment speed

We are not reducing the speed of our investments. Today, we are carrying out multimillion PLN projects, which has not happened in our port since the 1970s. We are raising service standards, increasing competitiveness and strengthening our position in the Baltic Sea. All investments are carried out with both our business partners and the development of the port in mind. We are modernising quays, upgrading the road and railway network and building storage yards. Most tasks are almost completed. Thanks to such investments, we keep growing and we can compete with the largest ports in Europe. We still have tens of hectares of land ready for new projects. There are new investments ahead of us, including those directly related to the competitive process announced in September to find a lessee or lessees of development areas located in the waters of Gdańsk Bay. There are also more road and railway projects ahead of us and more quays to modernise. By the end of 2020, we want to reach 48.5 million tonnes of cargo. These results allow us to look to the future with confidence. In the next 5 years, we want to exceed 60 million tonnes of cargo.

#PortSupports

We are very much aware that many people are in a difficult situation. From the very beginning of the pandemic we have wanted to be close to those who need help. We have got involved in actions aimed at fighting COVID-19. We support medical facilities. So far, we have donated 4 analysers to diagnose COVID-19 infections, 10 fully equipped tents which can serve as portable admission rooms, 2 thousand face shields and other personal protective equipment. With the second wave of infections, we decided to support those who are on the frontline of the fight against COVID-19, namely medical rescue workers from Pomerania and elderly people from our neighbourhood, Nowy Port and Stogi, as well as a food bank in Nowy Port. So far, we have donated over 2,700 meals.