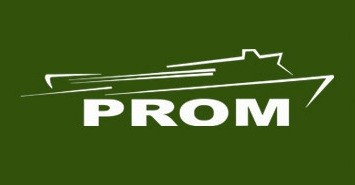 PROM Usługi konserwacyjno-malarskie
Description
The Company was founded in 2002 with initially 20 workers employed. Thanks to the employment of experienced operation managers, the Company significantly developed its production potential within a few years.

Operating managers have extensive experience gained in Polish and European shipyards, working on the realisation of complex projects. The gained experience helps to perform our services. At present, 80 - 100 qualified and experienced people work on the realisation of major projects.



Throughout its history the Company has developed thanks to the implementation of quality procedures, staff trainings and investments in new general, maintenance and painting equipment. We own a thriving machine base operated by a range of mechanics and servicemen.

At present, our Company thanks to highly qualified managing staff and experienced workers is able to manage every challenge in maintenance and painting sector.

Offer
Our offer includes a range of maintenance and painting services such as:

◦Hydrodynamic painting
◦Abrasive blasting
◦Tankcoating
◦High-pressure washing
◦Industrial premises maintenance and painting
◦Corrosion-proofing of ships
◦Painting and maintenance of steel structures

The orders were completed to the highest standards and were supervised by the worlds biggest paint producers.


Our company has at its disposal professional equipment for maintenance and painting works:

◦23 professional Graco and Viwa painting units
◦ 4 Atlas Copco diesel compressors to perform sand-blasting and painting works
◦ 3 Walter Polska electrical compressors to perform sand-blasting and painting work
◦ Oertzen\'s water washing and cleaning equipment
◦ 7 four-station sandblasters
◦ 1 single-station sandblaster
◦ 3 5000 m3/min and 3500m3/min* dehumidifiers
◦ Membrane pumps
◦ Power generators
◦ Complete set of various pneumatic equipment for maintenance and painting works.
◦ Abrasive removal equipment
◦ Control and measuring devices for monitoring and controlling maintenance and painting works.

*We provide dehumidifier rental services.

CONTACT WITH US