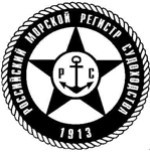 Russian Maritime Register of Shipping
RS - HIGH CLASS OF SAFETY
Classification society Russian Maritime Register of Shipping (RS) was established on 31 December 1913. Since 1969 RS has been a member of International Association of Classification Societies (IACS).

Main objectives:
•providing safety of life at sea;
•providing safe navigation of ships;
•safe carriage of goods by sea and in inland waters;
•promoting environmental protection.

Since 1993 RS has been maintaining the internal quality management system developed in compliance with ISO 9001. The RS quality management system has been certified and issued with the certificates: National Certification body Gosstandard of Russia Certificate and Independent Certification Body SAI Global Certificate. Since 1999 RS has been recognized by the European Union and acting in accordance with Regulation (EC) 391/2009 and EN 17020.

Highly qualified personnel and a global network of offices enable RS to provide prompt and reliable services worldwide:
•design technical appraisal, survey and issue of documents, certificates and reports to ships and offshore installations as well as to ship machinery, equipment, arrangements, products, outfit and materials, refrigerating plants, cargo handling gear, containers;
•tonnage measurement of ships and offshore installations;
•survey for compliance with the requirements of international conventions and issue of relevant certificates and other documents on behalf of governments of the states - parties to the international conventions;
•certification of industrial products and processes;
•certification of safety management systems of shipping companies and ships for compliance with the International Management Code for Safe Operation of Ships and for Pollution Prevention;
•data analysis on vessels transfer of class and submission of information at the request of Shipowners, Maritime Administrations, Underwriters and Port Authori;
•cooperation with Maritime Administrations and Port Authorities during the port control of ships.

All the RS activities ensure high standard of safe navigation established by world maritime community.

CONTACT WITH US