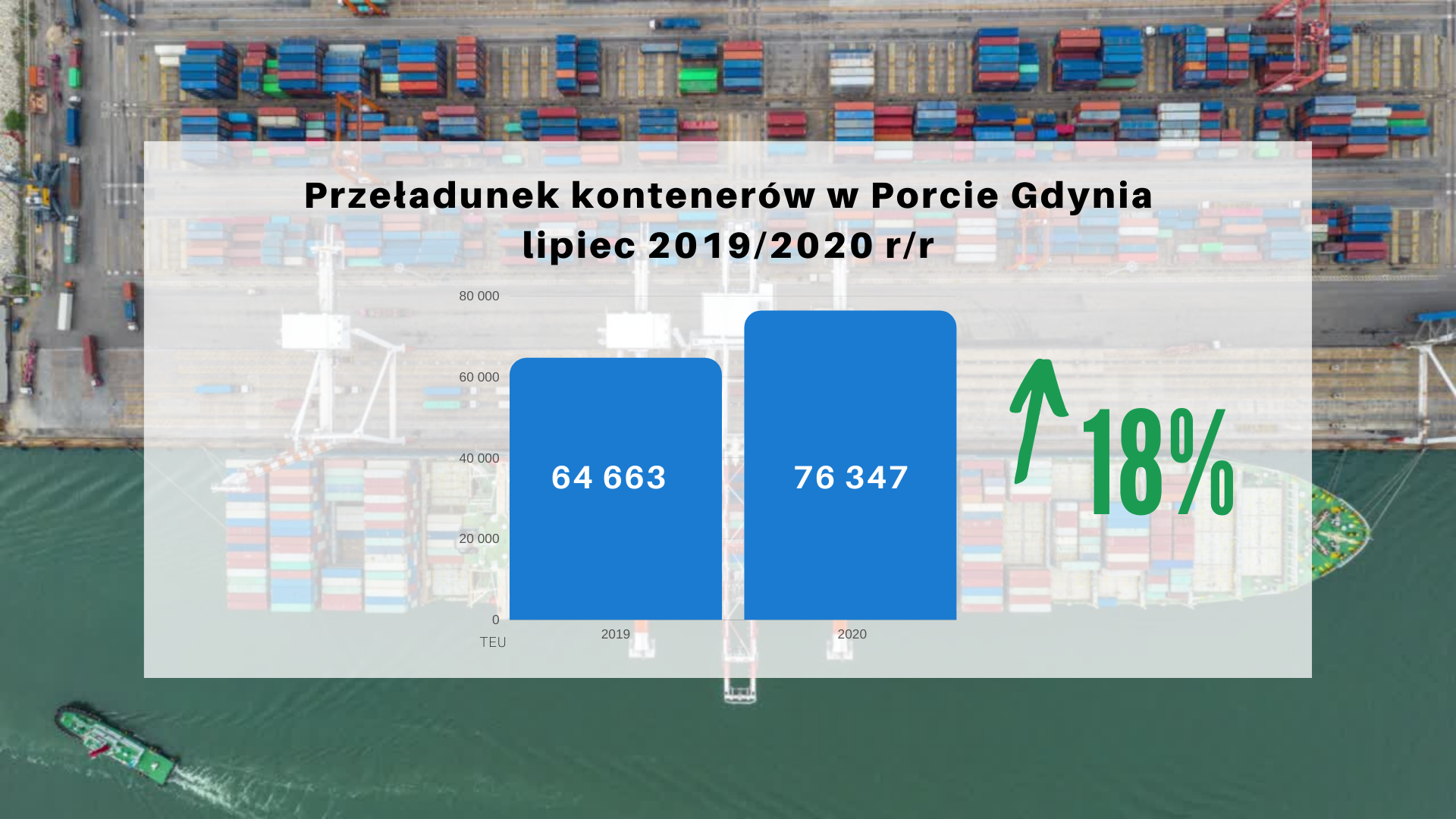 Date of publication: 17.08.2020
Container transshipments in July at the Port of Gdynia increased by 18 percent y/y. The Gdynia port also maintains excellent overall transshipment results from last year and everything indicates that despite the pandemic and global recession, there is a chance for another record in transshipment at the end of the year.

In the first 7 months of the year, the Port of Gdynia achieved growth dynamics at a surprisingly high level of 98.9 percent. In addition to containers, excellent results were recorded in the transshipment of grains (over 3 million tons - a growth dynamics of 188.9 percent) and other bulk cargo (nearly 950 thousand tons - growth dynamics of 110.6 percent). Good results were recorded in general cargo and fuel handling (over 95 percent). The largest decrease was recorded in coal and coke transshipments (growth dynamics below 50%).

Despite the global lockdown, the Port of Gdynia introduced a number of procedures that enabled the continuity of supplies, including medical devices and drugs. The Port of Gdynia Authority also engaged in direct support for medical services by purchasing respirators for several facilities in the region.

It is worth noting that despite the slowdown at the Port of Gdynia, all investments are continued as scheduled. The biggest ones include the deepening of the fairway and the reconstruction of the quays, the construction of the Public Ferry Terminal and the reconstruction of the railway infrastructure. The total value of infrastructure investments within the Port of Gdynia is nearly PLN 3 billion.