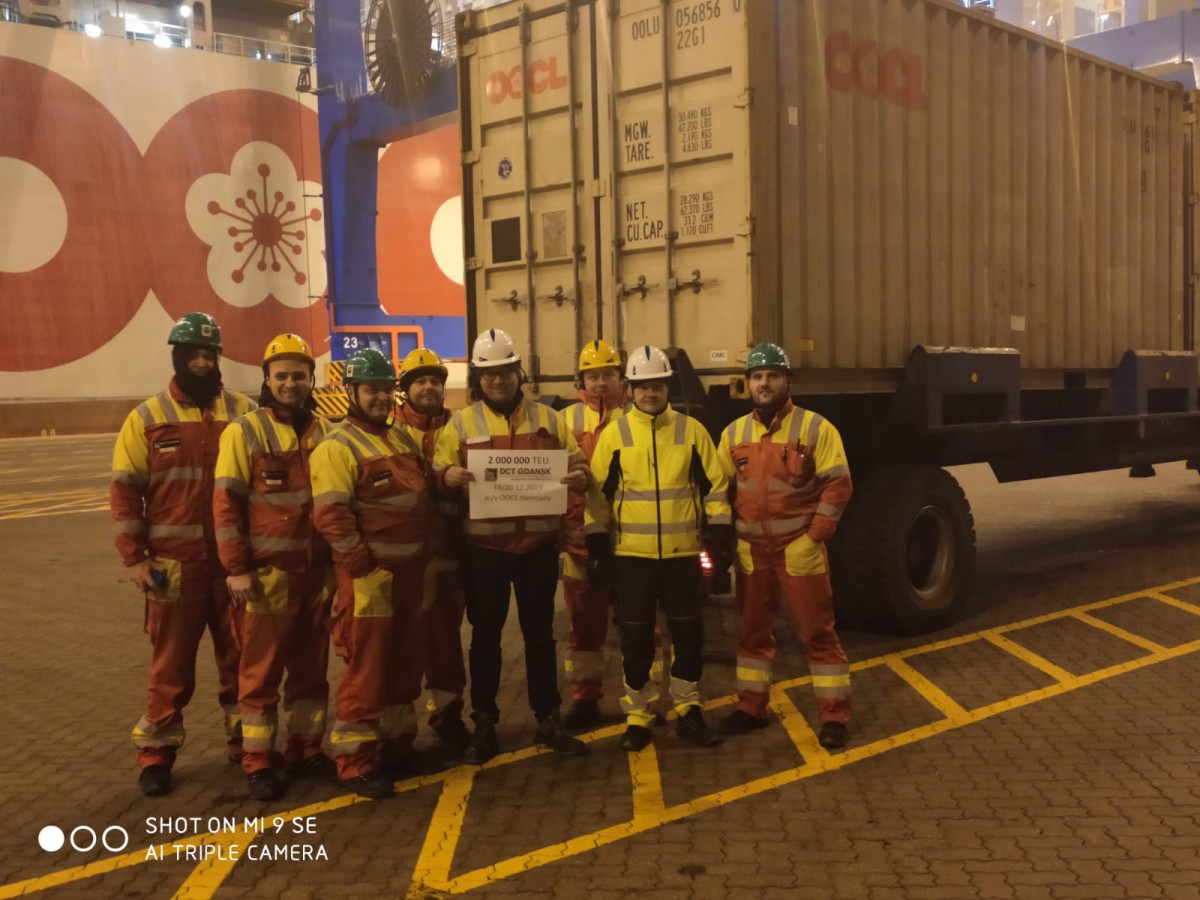 Date of publication: 20.12.2019
On December 20 at 2:06 the DCT terminal and the Port of Gdansk hit the highest European league. The Gdansk terminal reloaded a 2 million container in 2019 and thus DCT became the first terminal in the Baltic Sea that crossed the border of 2 million TEUs served in one year.

- Thank you to everyone who contributed to this achievement - our employees, clients and partners - informed the DCT team in social media.

The DCT Gdansk container terminal has been dynamically developing since the beginning of its existence and every year it records an growth in transhipments. Continuous investments in terminal development, quick response to market needs, unique location and direct ocean connection are among many factors that have strengthened DCT Gdansk's position as the northern gateway for Central and Eastern Europe.