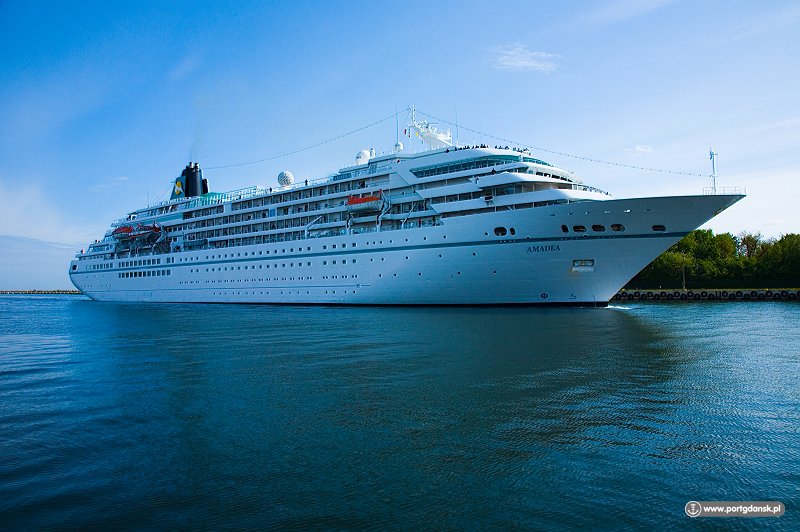 Date of publication: 15.03.2017
The upcoming cruise season at the Port of Gdansk promises to be special. PGA SA expects that in 2017 as many as 67 passenger ships will call at the port, which is more than twice as many as last year. Thanks to this, the number of maritime tourists may reach over 30,000. The size of the passenger vessels will be equally record-breaking. Their average gross tonnage will exceed 24,800 GT, and their average length will increase to 170 m. The previous record was broken in 2009. At the time, the Port of Gdansk welcomed 40 cruise ships, carrying nearly 17,000 passengers on board.

Most of the scheduled cruise liners have already called at Gdansk's port before. Vessels visiting for the first time this year include AidaCara, which will call twice (on 16 and 30 June) and Thomson Celebration, expected on 19 July at the Westerplatte Quay.

EnlargeVessels of the Viking Cruises company are particularly awaited. They will visit the Port of Gdansk as many as 22 times this year. The modern sister cruise ships - Viking Star, Viking Sky, and Viking Sea - will be the largest vessels to moor at Gdansk's quays this year. Each of them is over 227 metres long and can carry 930 passengers.

The passenger ships calling at Gdansk were usually vessels cruising in the Baltic Sea, alternatively along the northern coasts of Europe. Now, Viking Cruises has decided to include Gdansk in the route of its longest, 50-day cruise, which will lead through countries such as Greece, Montenegro, Croatia, Slovenia, Italy, Monaco, Spain, Portugal, France, the United Kingdom, Norway, Denmark, Germany, Poland, Estonia, Russia, Finland and Sweden. The first call of a Viking Cruises ship is expected as early as 7 May at the Westerplatte Quay. Any agency-related matters connected with the company's vessels will be handled by Sartori&Berger.

EnlargeThe 2017 travel season at the Port of Gdansk begins very soon, on 21 April, with the call of the National Geographic ship. It ends particularly late, however, on 29 December, when the visit of the MS Saga Sapphire cruise ship is expected. The vessel will spend two days at the port.

The complete list of passenger ships expected at the Port of Gdansk in 2017 is available at www.portgdansk.pl/shipping/list-of-cruise-ships-notified-for-2017.