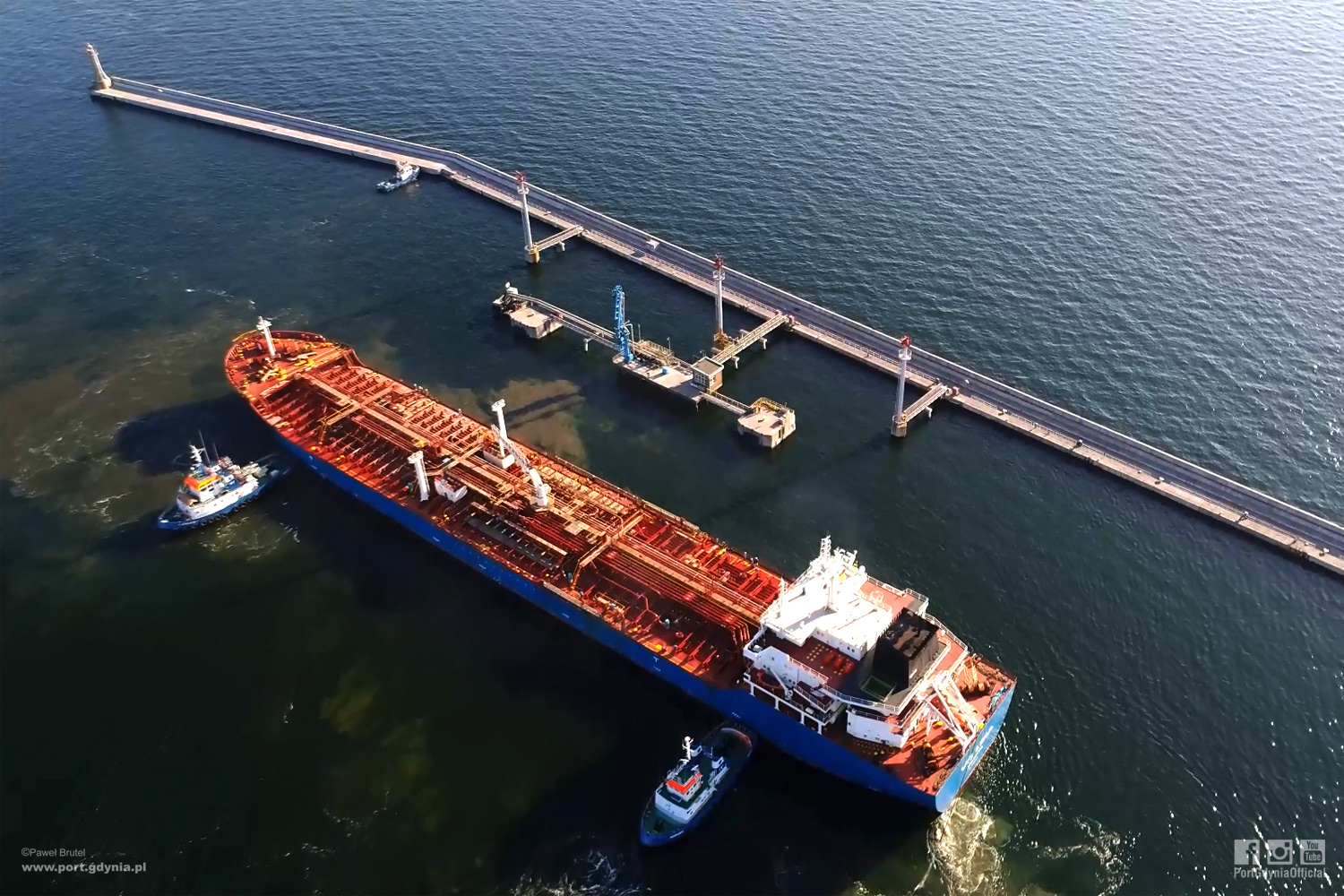 Date of publication: 01.02.2018
In 2017 the Port of Gdynia handled a record 21.2 million tonnes of cargo – almost 9 percent more than in 2016. We should particularly emphasize the increase in transhipment of liquid fuels by almost 40 percent.

In connection with the very good transhipment results, in 2017 the Port of Gdynia Authority S.A. had already decided to implement an investment program aimed at preparing the Port to handle increased quantities of oil and petroleum products. Therefore, the port investments include the Liquid Fuel Handling Station (SPPP), which is located next to the breakwater. Currently, the SPPP is equipped with one new filler, with the option of adding the second parallel one to the station at the investment stage. The Port of Gdynia Authority S.A. made the decision to order the delivery and installation of the second filler at the SPPP, together with the foundation and related systems as well as technical documentation – the project will be completed in mid-2019.
Also, it will involve reconstruction of the fire-extinguishing system, including the replacement of fire monitors and the replacement of the power and control system. Although expensive, the investment is necessary because of significant wear and tear of over 40-year-old extinguishing equipment. New, electrically controlled fire monitors will improve the safety of rescue operations and extend the area of fire-fighting zones, which will enable handling of larger tankers. The fuel transhipment system itself will also be upgraded. It should be mentioned that the mooring and fender equipment will be replaced to adapt the SPPP to handle larger vessels (50 thousand DWT).

PLN 11 million is the estimated total cost of all the investments planned by the Port of Gdynia Authority S.A. in connection with the modernisation and increase of the handling capacity of SPPP.

"Our investments are a result of the need to maintain a good market position and the development of our transhipment capabilities," says Grzegorz Dyrmo, the Vice-President of Port of Gdynia Authority S.A. "Therefore, we must constantly invest and create a port infrastructure that will meet the requirements of ship-owners and individual terminals. Our task is to provide conditions for business growth and as the Port Authority we try to do it effectively..."