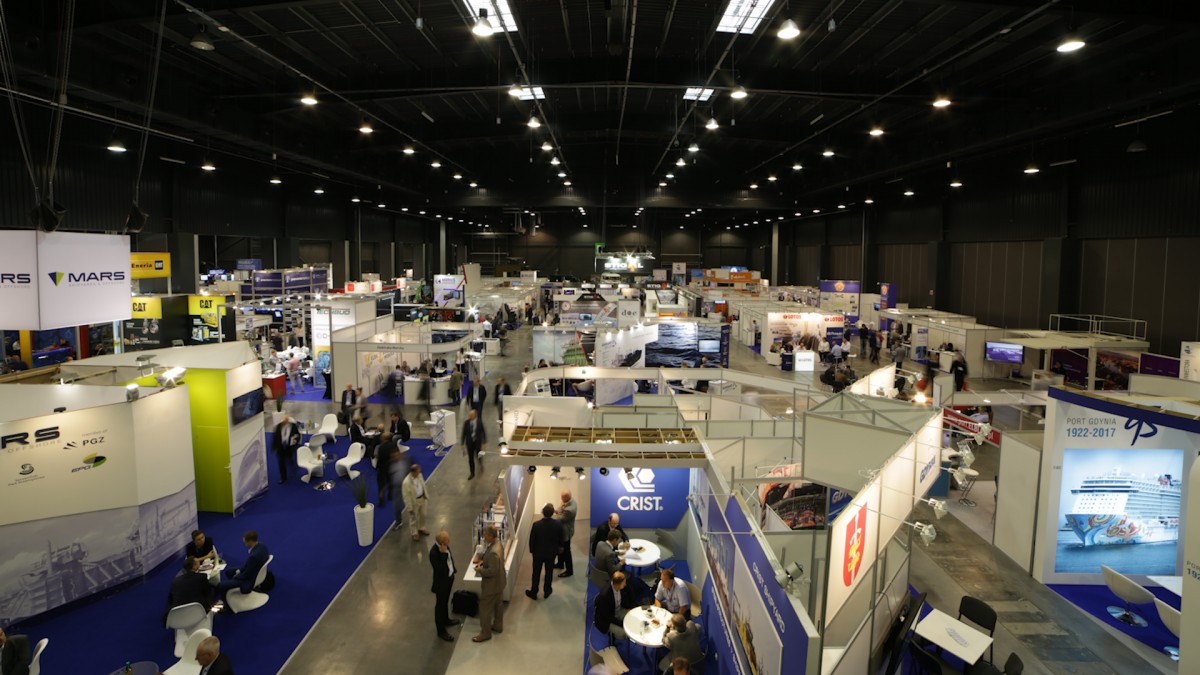 Date of publication: 15.09.2017
Modern technologies, innovative solutions and offer appreciated in Poland and abroad. BALTEXPO 2017 is the only event of its kind in Poland that brings together all maritime companies in one place. This year, more than 280 companies and institutions from 19 countries were involved.

According to exhibitors BALTEXPO is a perfect opportunity for meetings, exchange of experiences and presentation of new technologies. Through discussions with users of the presented solutions, they get to know the needs of the industry and gain new contracts.

According to Andrzej Buczkowski of Wärtsilä Poland, more and more shipowners are choosing to use dual fuel technology in their propulsion systems.

- It turned out to be a very environmentally friendly, efficient and proven technology. At first the word "gas" shipowners are very afraid, but after proper training the crew actually do not want to swim on another fuel than gas – explained Andrzej Buczkowski from Wärtsilä Poland.

DNV GL Poland has developed state-of-the-art dron inspection technology for ships. This significantly reduced costs because it eliminated the need to build high scaffoldings. In addition, the time of such inspection was considerably shortened. Solution was mainly used on tankers and bulk carriers. The service was awarded the "Gold Anchor" award by BALTEXPO 2017.

- At first we destroyed a couple of drones, because they fell after encountering the structure. However we managed to develop a safe way to conduct inspections and now a group from Poland is conducting inspections in shipyards around the world - said Inacio Golebski, vice president of DNV GL Poland.

During second day of the BALTEXPO conference there were also special sessions related to logistics and shipbuilding. Their participants talked about the impact of appropriate infrastructure on the development of maritime economy and innovative solutions in the shipbuilding industry.

19th International Maritime and BALTEXPO Conferences have come to an end on Wednesday, 13th September. According to organizers, over 4,000 people visited event this year. The third day of the event was devoted to safety, education and environmental protection.
The last day of the conference was also an opportunity to summarize and establish business contacts. Just like in previous days, modern solutions were presented. An acoustic camera offering very accurate underwater visibility, navigational, anti-collision and autonomous units – that is just some of them.

Over 280 companies and institutions from 19 countries participated in BALTEXPO. It is the oldest and largest maritime conference in Poland and one of the most prestigious trade events in Europe. The conference takes place in a two-year cycle, uninterrupted since 1982.

For this year's edition, a special information trade zone, the Education and Employment Zone, was created specifically for young people and young people seeking employment in maritime businesses. The Zone of Innovation and Advanced Technologies was also a novelty, where unique and prototype technical solutions were presented.