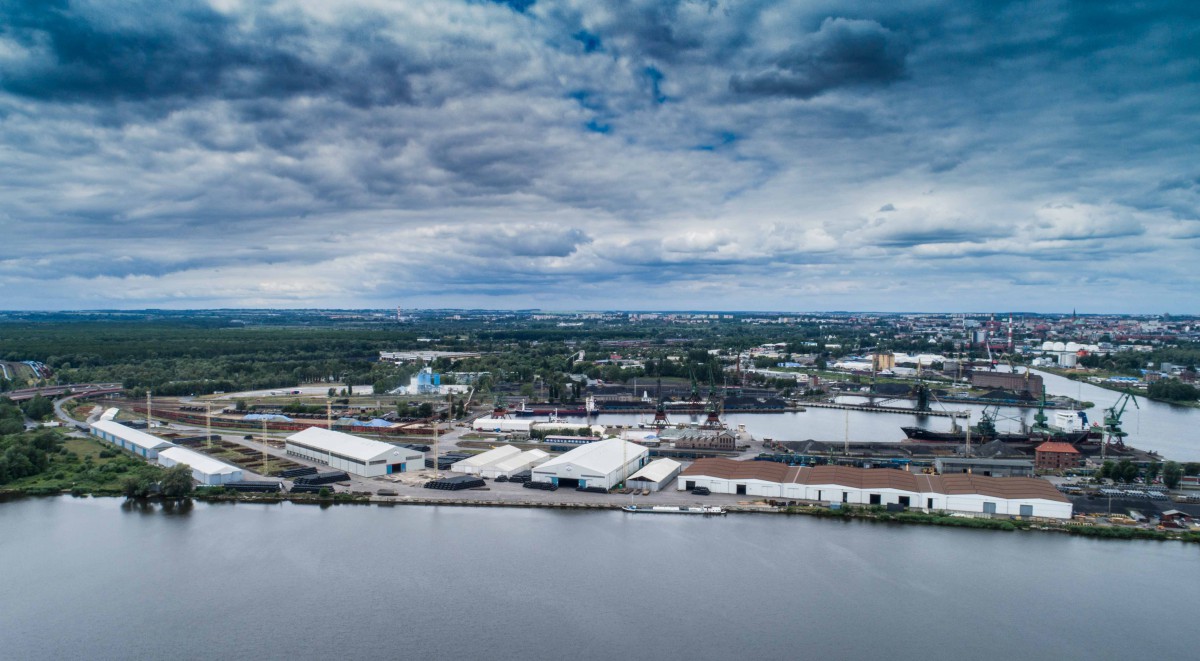 Date of publication: 26.08.2018
Cargo turnover in the largest Szczecin terminal - Bulk Cargo Port Szczecin rose by over 15 percent. In the first half of 2018, 2,246,508 tonnes of cargo were moved, compared to 1,937,892 tonnes in the same period in 2017.

Particularly noteworthy is the increase in general cargo turnover by 46.5 percent to 663.677 tonnes compared to 453 092 tonnes in the first half of 2017. The great result in general cargo was influenced mainly by the increase of general cargo steel cargoes.

- General steel products are a very important cargo group for us. This year, we want to break the record in this group - we count on moving over 1.5 million tons - informs Paweł Pysiak, Director of Marketing and Shipping in Bulk Cargo Port Szczecin.

Despite the decrease of coal turnover in exports, which was once the main volume of the terminal, the terminal in Szczecin also recorded a considerable increase in this cargo group. In the first half of the year, a total of 549,953 tonnes of coal were moved, compared to 449,094 tonnes last year.

- We are making efforts to make Bulk Cargo participate in handling coal in imports for the Polish power industry and households. The first results and promising forecasts are already in effect - adds Paweł Pysiak.

Increases were also recorded in bulk cargo turnover. Ore volumes slightly ped, however grain handling rose. The increase in cargo volumes is the result of a large diversification of loads and investments.

- We handle several dozen types of cargo. The most important are coal, coke, metal concentrates, general cargo, including cellulose, steel products and liquid cargoes such as sulfuric acid and tar. To handle such a diverse volume, we have to invest. Our most important investments in recent times include the modernization of port cranes and improving their parameters. In recent years, we have modernized three cranes at the Katowicki Quay. Currently we are modernizing 2 cranes at the Chorzowski Quay. This is in a sense the next stage of preparations to adapt our superstructure to the ongoing deepening of the fairway and the deepening of port basins planned by the Szczecin Maritime Port Authority. In order to provide our clients with efficient service, we also invest in mechanized loading equipment. This year, we bought three stackers for heavy steel products. These are Hyster stackers: two 28-ton and one 44 ton, the largest lifting capacity in Poland. With the development of the company, we also expand the warehouse and office space. We have completed another warehouse space at the Regalica Quay and modern offices designed for the main department - adds Paweł Pysiak.

Bulk Cargo-Port Szczecin Sp. z o.o. is the largest and most versatile reloading and storage company in the port of Szczecin, with annual turnover of 5 million tons. From a company that formerly specialized in bulk goods, it has become a versatile terminal, serving almost all cargo groups passing through the Odra estuary ports. Bulk Cargo has at its disposal the deepest wharfs in the Port of Szczecin with a total length of nearly 3.5 kilometers, over 50,000 m2 of covered warehouse space and 300,000 m2 of storage yards. Annually, Bulk Cargo serves over 800 vessels, 1200 barges, 40,000 wagons and 60,000 cars.