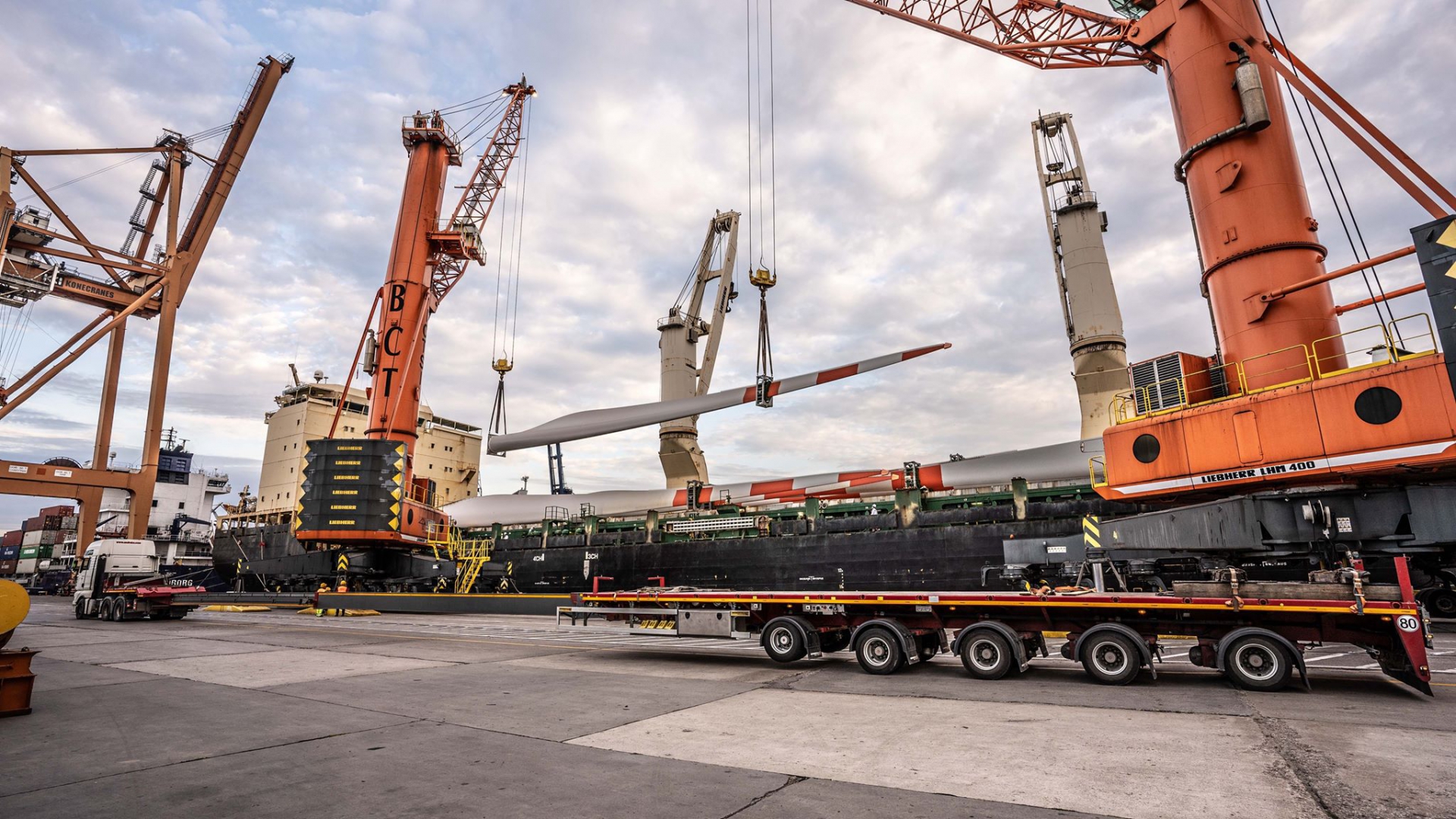 Date of publication: 17.08.2020
As many as 139 elements of wind turbines were brought to Gdynia from China on the Liberty Harvest. This is a record number in the history of the Port of Gdynia. Unloading of the vessel were performed on Saturday at the BCT - Baltic Container Terminal. Morska Agencja Gdynia was responsible for the agency service of the ship.

The Liberty Harvest was built in 2014. It is 175 meters long and 26 wide. On its board, a record-breaking transport of wind mast sections arrived in Gdynia. Soon, they will be delivered to 5 wind farms: Wielowieś, Gniew, Września, Dębowa Łąka and EP 44 Płużyce.

Liberty Harvest docked at the BCT - Baltic Container Terminal on August 1 in the morning. He brought elements for the construction of 75 propeller blades, 42 hubs, 22 gondolas; a total of 139 elements.

As MAG representatives admit: "Together with the BCT terminal and the Andreko transport company, we handle 100% of calls of this type in Gdynia. We are very optimistic about the future of wind energy development in Poland. We hope that the current number of wind turbines will double in next years. "


Maciej Krzesiński, director of marketing and international cooperation at the Port of Gdynia Authority, recently emphasized that this type of transhipment is taking place more and more often in the port of Gdynia: "This only proves that we are really ready and prepared for projects, which will be implemented not only onshore, as is currently the case, but also in the Baltic Sea. We want to create a friendly environment for the handling of elements related to the construction of offshore wind farms in our port.

By 2030, offshore wind energy may add up PLN 60 billion to Polish GDP and contribute to the creation of an additional 77,000 jobs. More than 100 Polish entities have already been involved in the preparation, construction and operation of wind farms in the Polish Baltic Sea. For many Polish local enterprises, joining the offshore energy industry will be an opportunity for significant development and to generate high revenues.