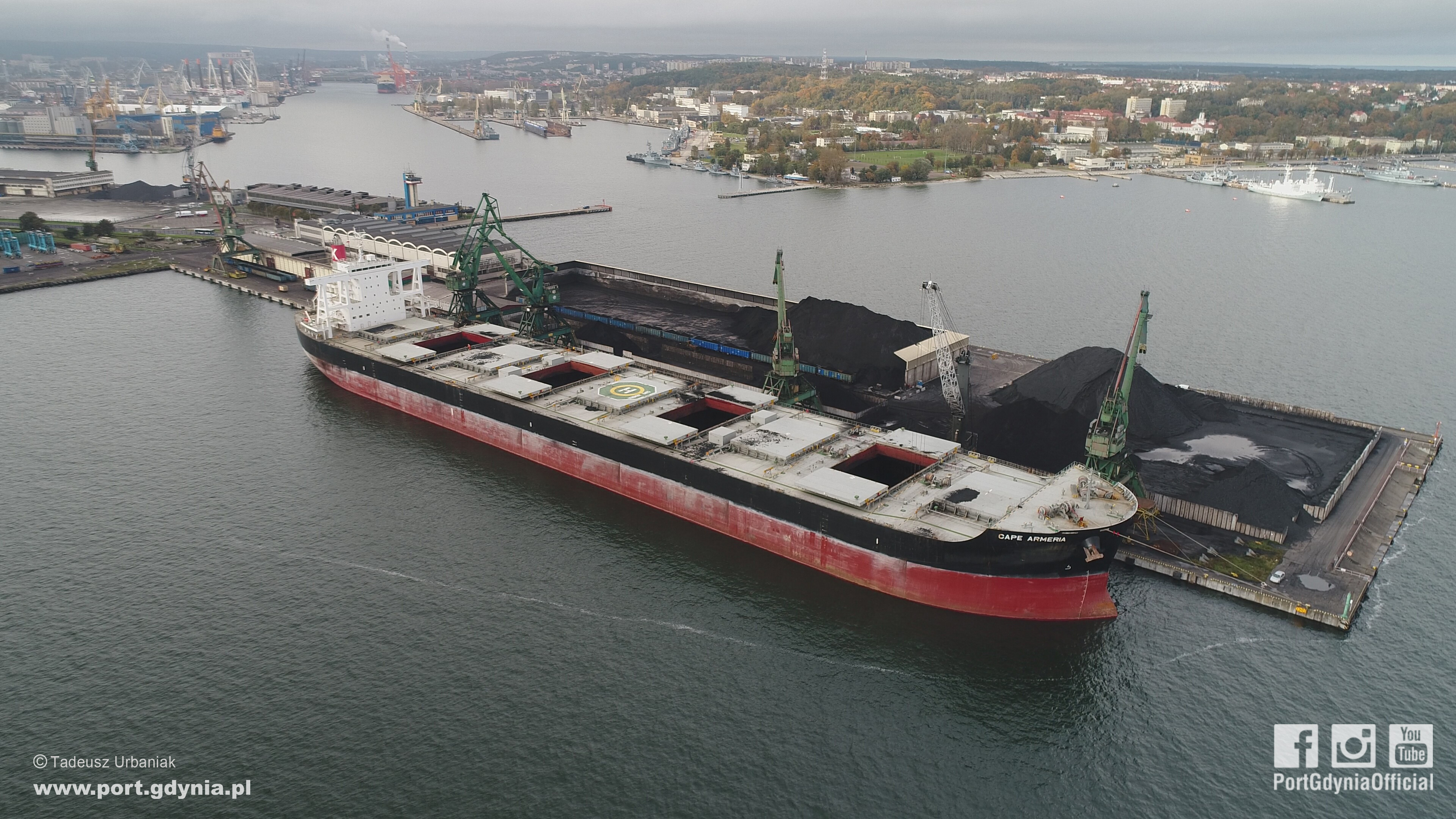 Date of publication: 21.10.2017
In 2017, MTMG-Morski Terminal Masowy Gdynia (Maritime Bulk Terminal Gdynia) has already received seven very large Panamax and Capesize vessels with Australian coking coal.

Since 18th October this year, the crew of the bulk terminal has unloaded about 79200 tonnes of coking coal for steelworks in the south of Poland from M/V Cape Armeria, a Capesize ship docking at the Dutch wharf. M/V Cape Armeria is 291.98 m long and 45 m wide, and its DWT is 181,393 tonnes. The bulk carrier was built in 2013 at the Japanese SaijoShipyard and is currently flying the flag of Panama

Prior to arriving at the Port of Gdynia, M/V Cape Armeria docked in Rotterdam, where a part of the cargo was unloaded, which reduced its draught to 11.9 m. Also, by the end of 2017, one or two more transports of coking coal from Australia are expected at MTMG. In addition to Australian coal, MTMG-Morski Terminal Masowy Gdynia has transhipped and plans to handle various types of coal imported from the USA, Russia and Mozambique over the entire 2017. On the other hand, the "black gold" batches in export from Poland are mainly sorted coal intended for the markets of Great Britain and Ireland.