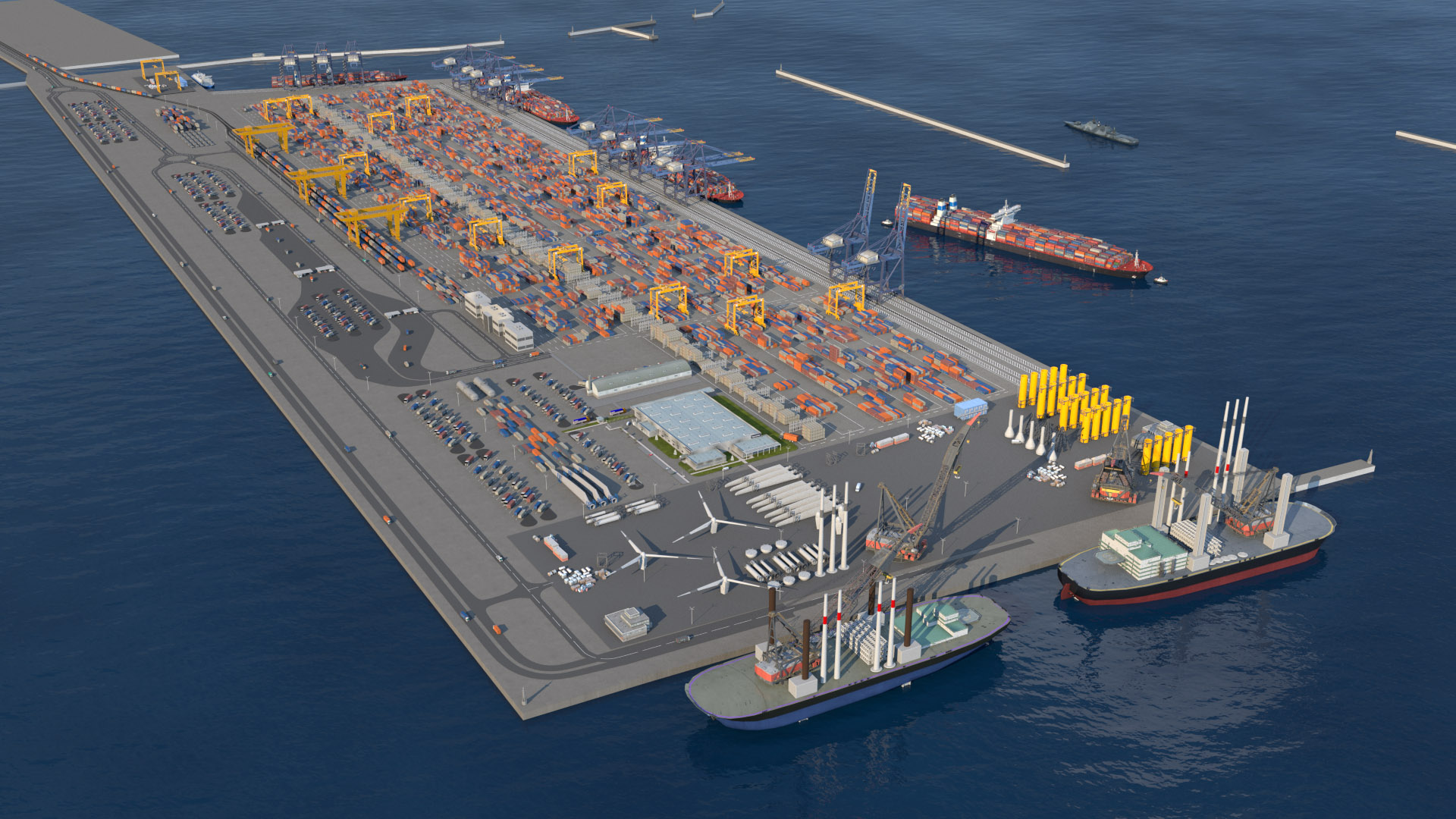 Date of publication: 30.10.2019
The Port of Gdynia Authority together with the Ministry of Investment and Economic Development have selected the transactional advisor to provide consulting services with regards to the project, addressing mainly economic, financial, legal and technical issues.

In the proceedings the most advantageous offer has been selected, filed by Contractors acting together, i.e.:

- Ernst & Young spółka z ograniczoną odpowiedzialnością Corporate Finance sp. k., Rondo ONZ 1, 00-124 Warsaw,

- Domański Zakrzewski Palinka sp. k., Rondo Organizacji Narodów Zjednoczonych 1 lok. 21 PIĘTRO, 00-124 Warsaw,

- WYG INTERNATIONAL Sp. z o.o., ul. Bitwy Warszawskiej 1920 r. 7, 02-366 Warsaw.

The PPP formula allows to take advantage of the capital, know-how and experience of the private sector in financing public services and investments. Pursuant to the "public-private partnership development policy" adopted by the Council of Ministers, the Port of Gdynia Authority intends to carry out its strategic investment increasing the port's cargo handling potential and boosting its competitive position in the Baltic Sea region applying this formula. Cooperation with an experienced advisor is a guarantee for choosing the best private partner to carry out this undertaking.

The Port of Gdynia acts according to provisions of the Strategy for Responsible Development, where one of the objectives is a ratio of 25% investment share in GDP. To achieve this goal, Polish economy needs various sources and financing methods and the PPP formula is one of them.

Subsequent investment stages could not happen without port-related legislative support. On 9 August this year the Sejm passed a special law on building outer ports. It is to facilitate efficient completion of investments in scope of seaport development projects. According to the ministry, without the new law the process of preparing such investments would take 7 years, but thanks to the act it will be reduced to 3-4 years.

On artificial land, on the basis of existing quays: Śląskie and Szwedzkie, a deep-water Outer Port will be built, reaching out past the present protective breakwater, increasing the port surface by 151 ha and its cargo handling capabilities by 2.5 million TEU.