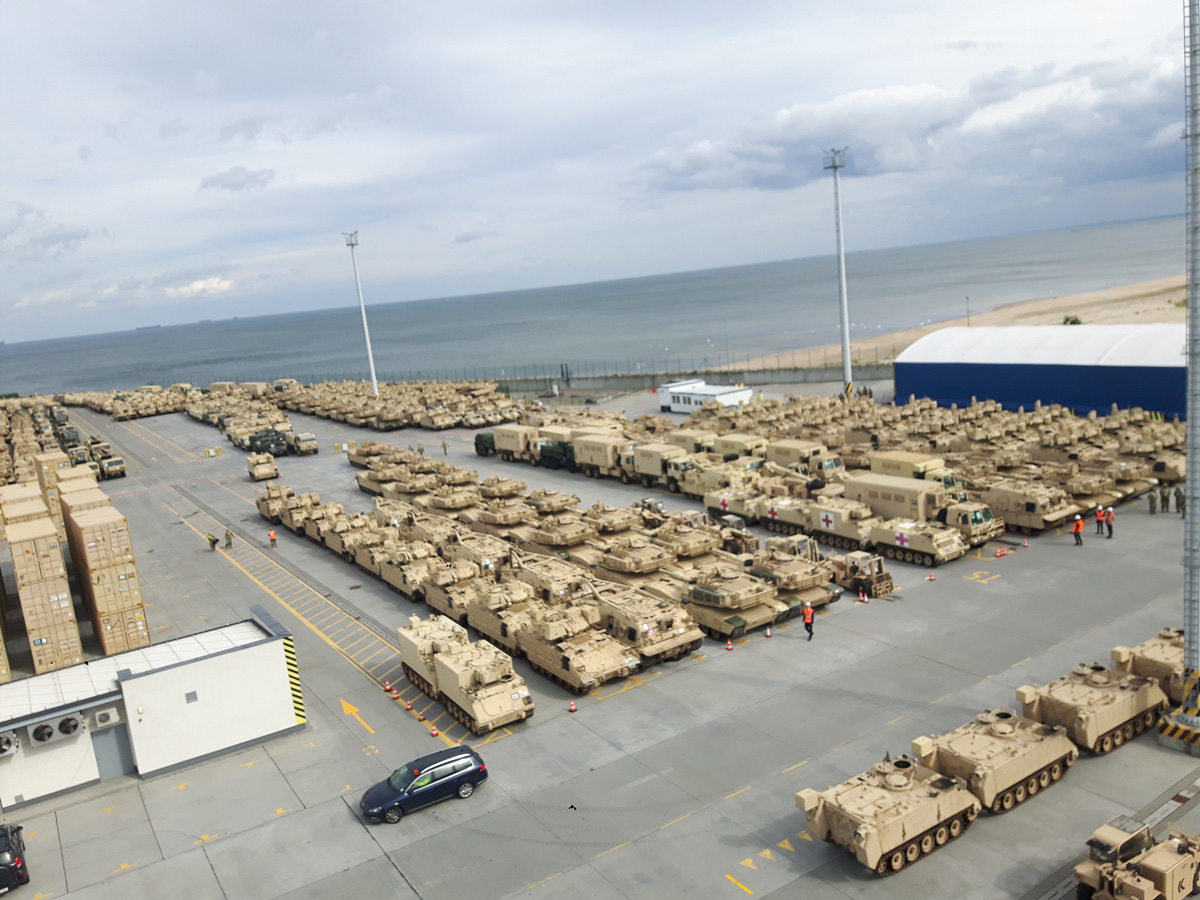 Date of publication: 15.09.2017
On 12th September 2017, at 10:00 a.m. the vehicle carrier Endurance of American Roll-on Roll-off Carrier (ARC) berthed at DCT Gdansk terminal carrying the first direct deployment of a US Military armoured brigade to a Polish port. The vehicles that arrived in Poland include 87 M1 Abrams tanks, 103 Bradley Fighting Vehicles, 18 Paladin self-propelled Howitzers, along with other trucks and equipment. Almost 1000 pieces of equipment in total.

Cameron Thorpe, CEO of DCT Gdansk stated: "DCT Gdansk is proud to be the first port used in Poland to assist the US Military as part of the NATO redeployment. DCT was chosen because we are the only terminal in the Baltic that can provide deep water access and also because we have the best road and rail access of any terminal in Poland. This of course normally benefits our commercial customers, but also means we are ideally located for assisting with more specialist customers such as the US Military. The whole discharge operation was completed ahead of schedule and I'm pleased to advise that the first train has already departed without hitch."

As the marine part of the operation finishes, the military equipment will be loaded onto 21 trains each requiring specialist handling and lashing, also about 150 trucks and then transported to several military units in Poland within 7-10 days, with some final destinations further afield.

Endurance was built in 1996. The total length of the ship is 265 meters, with a Gross Tonnage of 72,708 tons.

DCT Gdansk is the largest container terminal in the Baltic Sea region with an annual capacity of 3 million TEU. DCT is able to serve the largest container vessels in the world and is ideally located to access the fast-growing Central and Eastern European markets.