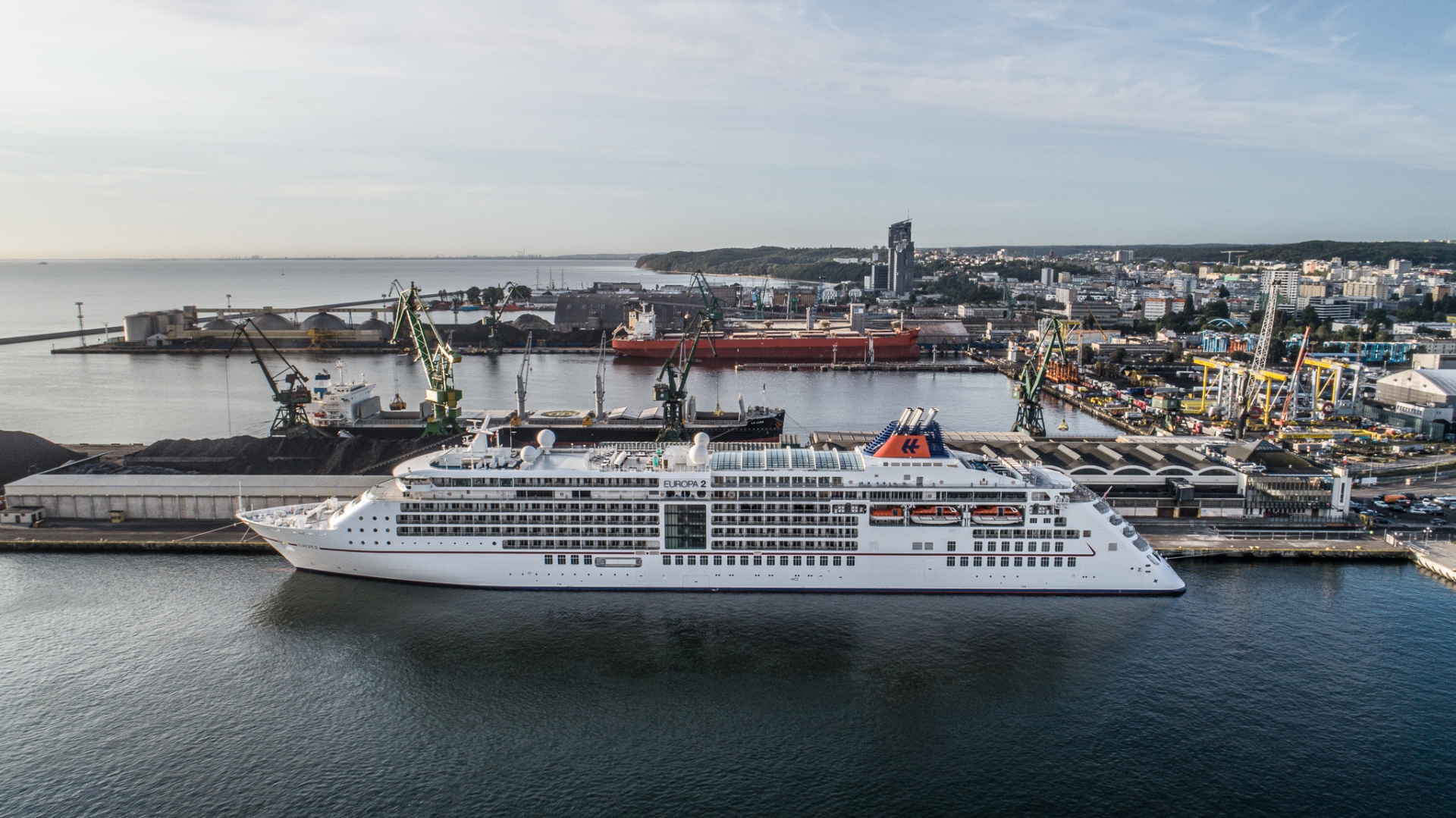 Date of publication: 21.09.2020
On September 11, the first cruise ship of this season called at the Port of Gdynia. Hapag Lloyd's Europa 2 line is one of the most spectacular luxury cruisers cruising on our waters.

While the cruiser season usually begins sailing in April, the ongoing coronavirus pandemic has altered plans for both ports and cruise lines. Yesterday, the first cruiser of the same brand - MS Europa - called at the port of Gdansk. In this unusual year, the first cruise ship did not enter the port of Gdynia, usually at this time of the year.

The exclusive ship arrived in Gdynia at 6 a.m. from Visby, Sweden, and began its voyage on September 4 in Hamburg. He stopped at the French Quay, right next to the Migration Museum. The continuation of his journey is planned for approx. 17.

Europa 2 belongs to TUI AG and its managing owner is TUI Cruises GmbH. It was built in 2013 and is currently sailing under the flag of Malta. The ship is 225 meters long and 26 meters wide. The gross tonnage of the vessel is 42,830 units, the deadweight is 5285 t, the displacement is 24,275 t, and the empty weight is 18,990 t. The cruise ship has a maximum speed of 21 knots.

Europa 2 hides true luxury in its interior - richly equipped apartments, seven restaurants, swimming pools, SPA and golf simulators.

In total, the cruise ship has 11 decks and 251 cabins. The cruise can take up to 500 passengers and 380 crew members, but currently, due to restrictions, about 80 people are permitted to be on board.

According to the Berlitz Guide to Cruising & Cruise Ships, Europa 2 is the highest rated cruise ship in the world.