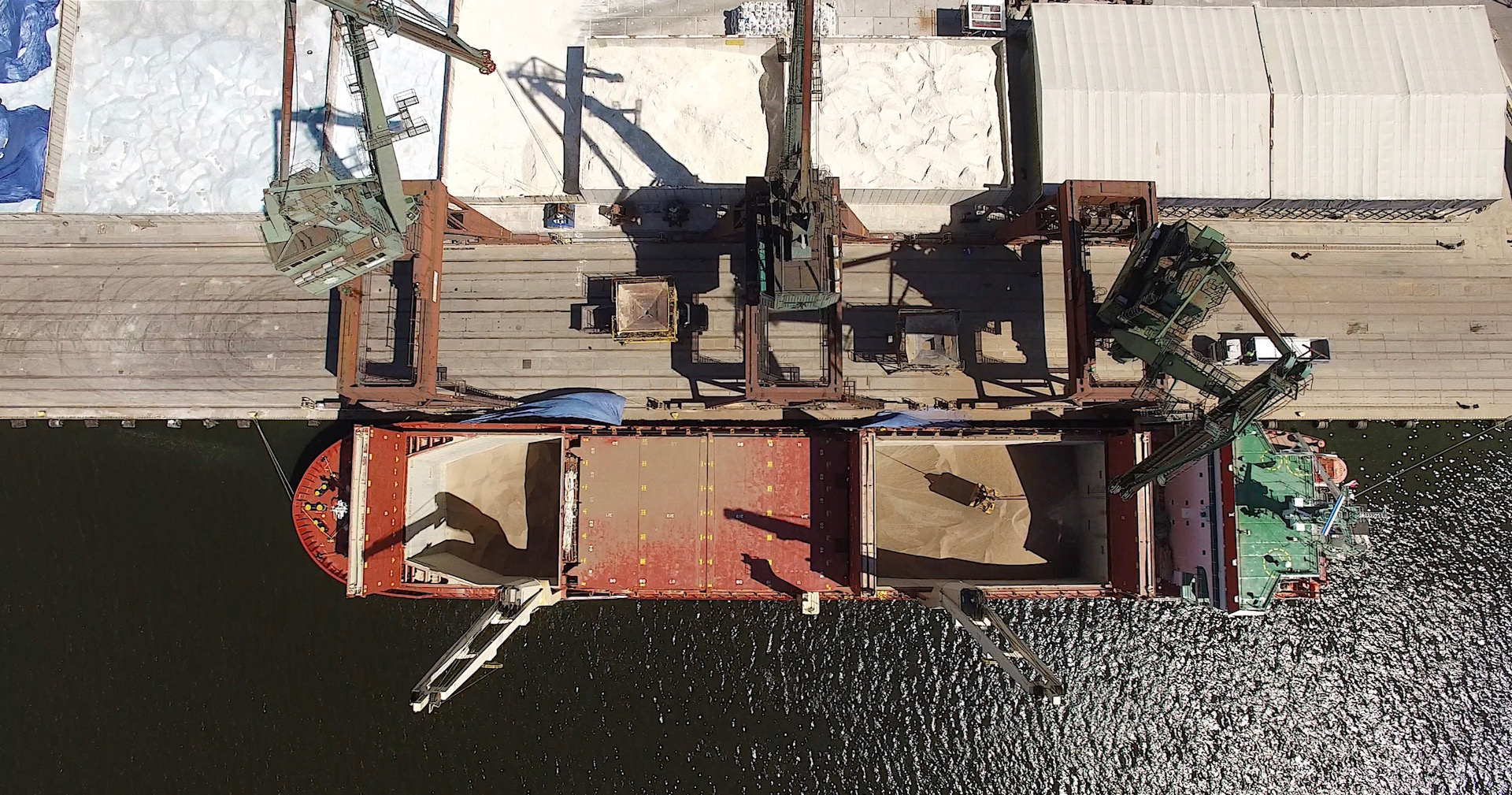 Date of publication: 16.01.2017
In 2016, the Szczecin-Świnoujście seaports handled over 24 m tons of cargo, which translates into 4.1 % increase in comparison to 2015.

Major cargo groups include fuel, grain and break bulk. Last year the ports handled 2,302.2 thousand tons of fuel, 32.4% more than in 2015. It was followed by grain with 2,046.8 thousand tons, or 17.4% more than two years before. Break bulk came third with 12,349.3 thousand tons, an increase of 9.9 %. In this cargo group, break bulk by ferries is worth highlighting, since the ports recorded an increase by 7.8% comparing with 2015 and at the end of 2016 its handling reached 8,709.1 thousand tons.

Excellent results are possible due to the establishing of the LNG terminal in Świnoujście and the Ewa grain silo in Szczecin operated by Szczecin Bulk Terminal. Break bulk transported by ferries noted a steady nearly ten percent increase per year. It is related to the fact that the Ferry Terminal of Świnoujście is a leader in operating services to Sweden. Every day 11 ferries sail both ways, including 6 to Ystad and 5 to Trelleborg.

Unfortunately, the downturn continued in coal, ore and other bulk. Coal handling dropped by 6% to reach 2,903.9 thousand tons at the end of 2016, ore by 16% to the level of 1,557.1 thousand tons, and other bulk 2,919.5 thousand tons, which was 15% less than in 2015.

However, in 2016, container handling increased by 3.5% comparing with a corresponding period two years ago. At the end of last year, the cargo handling level in this cargo type reached 90,869.0 TEU.

Summarizing, in 2016, handled 24,113.0 thousand tons at the quays of the Szczecin and Świnoujście Seaports Authority.

The Ports Authority expects that the growing trend will continue in 2017 to reach 25 million tons at the end of the year. However, we need to remember that the market behavior may change due to factors beyond any control of the Ports Authority to impact the volume of cargo handled.

Additionally, both Ports Authority and port companies focus their effort on attracting cargo flows, such as investment in port infrastructure. According to plans in this EU budget period of 2014-2020, investment in ports of Szczecin and Świnoujście will reach one billion Polish zlotys. Moreover, improvements in navigability of the Oder Waterway should also attract additional cargo volumes to the ports.