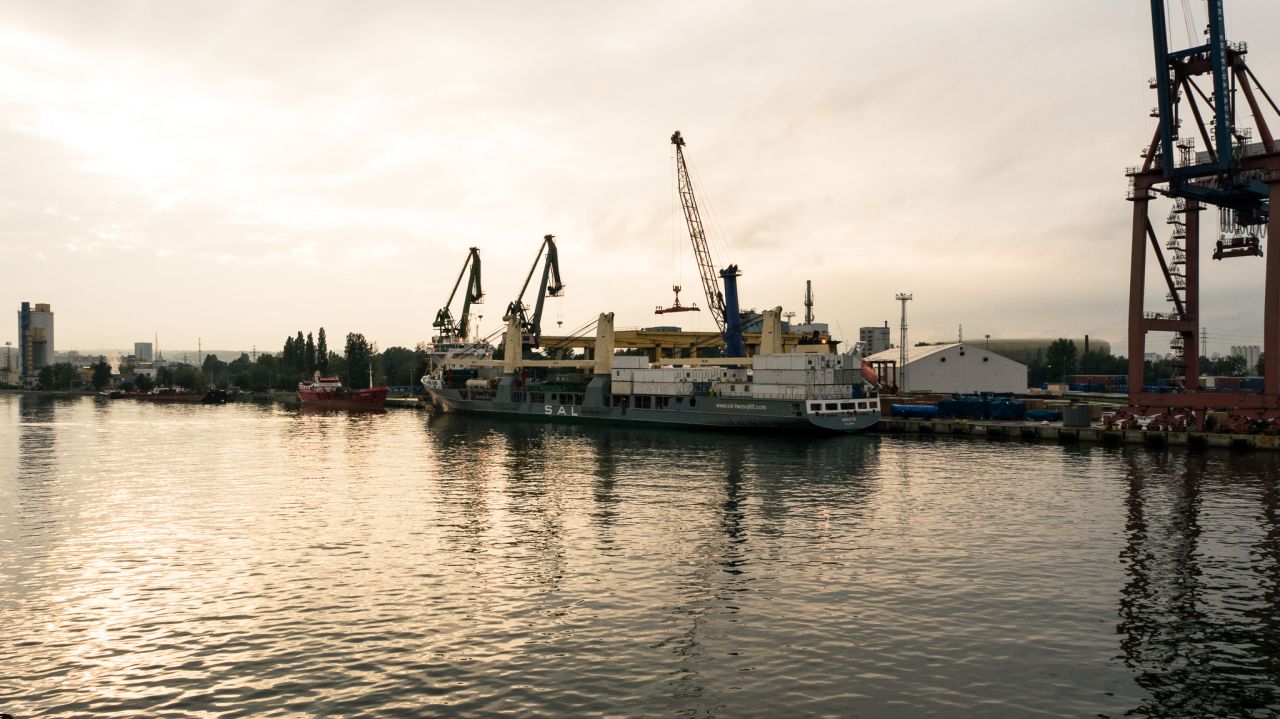 Date of publication: 05.10.2021
At the Port of Gdansk at the Szczecinskie Quay, CEVA Logistics has collected the cargo, preparing 154 elements of the drilling rig structure for sea transport, with a total weight of over 2,000 tons. The cargo will be sailed on the SAL "Annette" ship to the anchorage near Songo Songo Island off the coast of Tanzania. This spectacular loading started on Monday, September 13, and lasted four days.


CEVA Logistics is a global leader in freight forwarding and logistics. The company's orders include the most complex logistic projects.

– One of such orders is loading and transport heavy drilling platform structures delivered to the Port of Gdansk from plants in Poland, Croatia and the Netherlands for EXALO DRILLING, part of the PGNIG group – says Mariusz Rutowicz, Director of Project Logistics CEVA in Eastern Europe. – Our task is to transport the drilling rig to the coast of Tanzania to the Songo Songo Island. We collected over 2 million kilograms, about 9,000 cubic meters, 154 items at the Port of Gdansk. This cargo will go to the ship "Annette", which will set off on a sea journey to Africa – he explains.


CEVA Logistics. Their services are known in over 160 countries

– We provide a full range of transport and logistics services, from road, sea and air freight management, global supply chains and distribution, to dedicated contract logistics solutions in approximately 1,000 locations in over 160 countries – says Director Rutowicz about the company's activities.

He adds, that CEVA Logistics serves the most demanding industries.

– We want to stand out with operational excellence for the automotive, energy, retail, health & care, aviation and technology industries – he says. – We are able to achieve these effects thanks to proven subcontractors and partners. Global know-how and an extensive network of branches enable the implementation of even the most difficult orders and service of the most demanding customers.

Why the Port of Gdansk? It was a natural choice.

– This is the largest transshipment port in the Baltic Sea, so this choice was natural. It has an excellent infrastructure adapted to the handling of heavy and non-standard loads – sais Mariusz Rutowicz.


About CEVA Logistics

CEVA Logistics, a global leader in external logistics, provides and supports transport and supply chain solutions for large and medium-sized domestic and global companies. CEVA Logistics offers a wide range of services in both contract logistics and freight management, with approximately 78,000 employees and 1,000 locations in over 160 countries. CEVA Logistics' experienced specialists are focused on the hassle-free design of end-to-end solutions tailored to individual needs to meet complex and rapidly changing supply chain requirements, regardless of the sector of activity. CEVA Logistics is part of the CMA CGM group, a world leader in shipping and logistics.