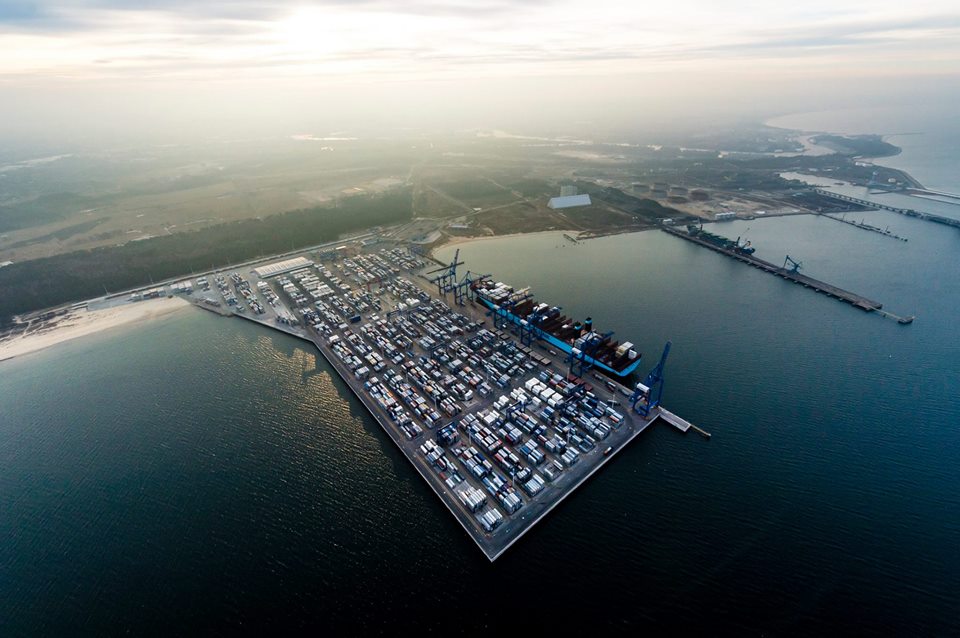 Date of publication: 01.07.2015
We are delighted to announce that soon, at the beginning of August this year, Gdansk will host another regular ocean container service on the Gdansk - Asia route, serviced at the deepwater terminal DCT Gdansk.

The idea to begin a regular service is the latest initiative of the G6 Alliance market giant, having decided to include Gdansk in the so-called Loop 7 service with the following calls en route: Qingdao - Shanghai (Yangshan) - Hong Kong - Yantian - Singapore - Rotterdam - Hamburg - Gdansk - Southampton - Singapore - Yantian - Qingdao.

The Alliance, formed by 6 container shipping companies - APL, Hyundai Merchant Marine, Mitsui OSK Lines (MOL), Hapag-Lloyd, Nippon Yusen Kaisha (NYK) and Orient Overseas Container Line (OOCL) - will be calling at Gdansk as part of their weekly service.

The G6 Alliance decision is a confirmation that Gdansk is growing in importance on the global container map, as it has now been included on a route next to the port world leaders.

At the moment, the Port of Gdansk enjoys an almost 60 percent share of the Polish maritime container market, based on last year\'s results.

2015 has been packed with important events for the Polish container sector so far. Over the past six months, the Port of Gdansk has witnessed three important events for this market:
1. Work began on the extension of the deepwater container terminal DCT Gdansk - an investment which by the end of next year will have doubled the terminal\'s annual handling capacity of 3 million TEU in the first phase of the extension.
2. Container giants such as Maersk and MSC operating within the 2M alliance started calling at Gdansk.
3. An important decision was made to extend the G6 Alliance Loop 7 Asia-Europe service to include the Baltic.

There is hope that the next six months of the year will be equally fruitful for Gdansk, and not only in terms of containers. The first of signs can already be seen in the current statistics showing that last year\'s growth trend, despite a slight hiccup early this the year, is not a matter of wishful thinking but is in fact a basis for realistic expectations this year.