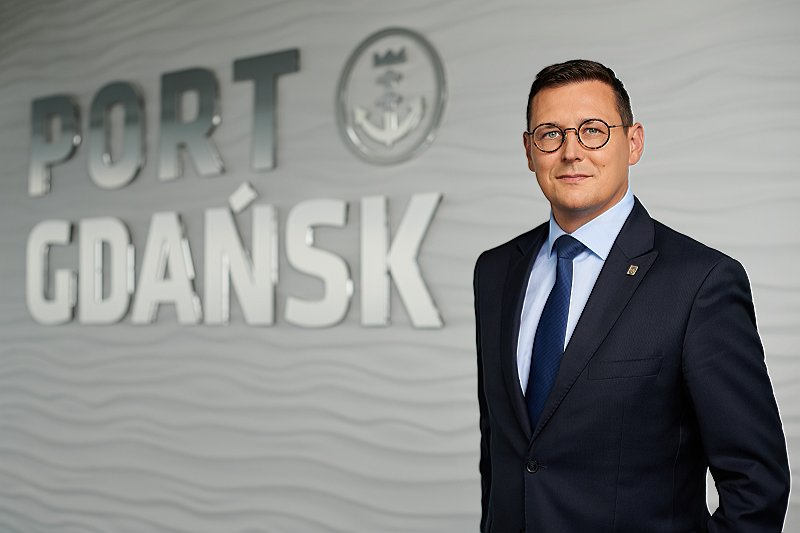 Date of publication: 12.10.2020
Three economic editorial offices: RMF FM, money.pl and 300Gospodarka together created a ranking of people with the greatest impact on the Polish economy in 2020. The list comprises 200 names. According to the organisers, one of the people shaping the economic reality of our country is Lukasz Greinke, President of the Port of Gdansk Authority S.A.

The ranking was presented on 24 September at the Impact'20 congress. The list includes the names of 200 people making an actual impact on our economy. The highest positions are taken by politicians and high-ranking government officials, whose pandemic-related decisions have been of key importance for the national economy. These include Adam Niedzielski, the Minister of Health, Jaroslaw Pinkas, Chief Sanitary Inspector, and Lukasz Szumowski, the former head of the Ministry of Health. The decisions by these three regarding the introduction of a lockdown in the first months of the pandemic have determined the fate of the Polish economy. Prime Minister Mateusz Morawiecki and Jaroslaw Kaczynski, President of the Law and Justice party, were also placed on the podium. Lower positions were taken by heads of individual ministries, presidents of the largest State Treasury companies and banks, businessmen, scientists, and heads of state institutions. The ranking also included representatives of entities related to transport, logistics and infrastructure, including Lukasz Greinke, President of the Port of Gdansk, Krzysztof Maminski, Head of PKP, Ireneusz Merchel, President of PKP Polish Railways, Rafal Milczarski, responsible for managing "LOT" Polish Airlines.

The top hundred was ranked by the weight of impact. A brief justification by the ranking jury applies only the top 30 people on the list.

Despite the pandemic, the Port of Gdansk remains fully operational, which means that it continuously ensures the flow of goods to Poland. "We have not had a single day of downtime throughout this difficult period. We are a versatile port. During the first eight months of this year, the terminals at the port handled over 31.6 million tonnes of goods. Several dozen projects are currently underway at the Port, which shows that we are not slowing down and we are continuing to grow," said President Lukasz Greinke.