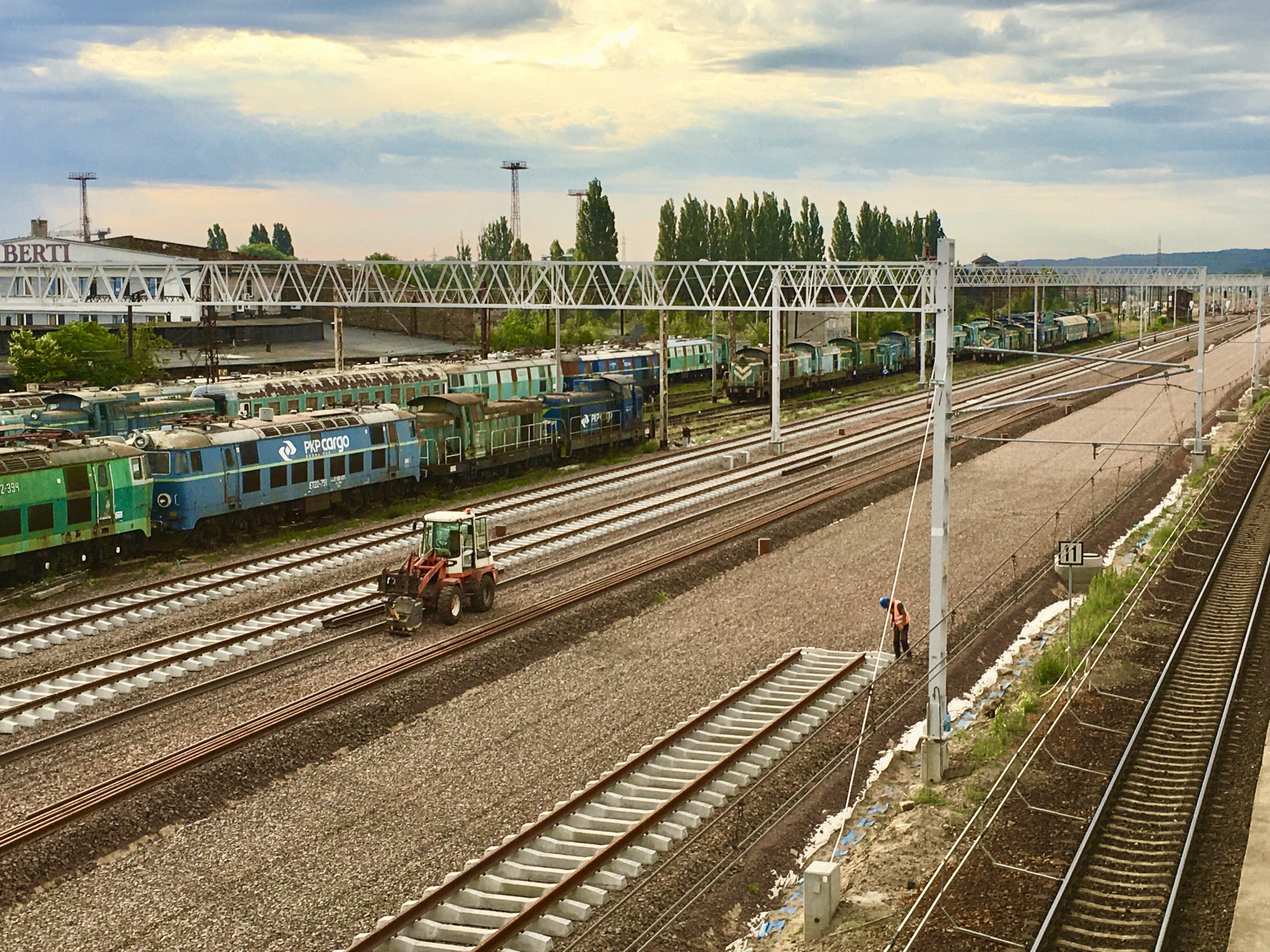 Date of publication: 17.08.2020
Ports of Szczecin and Świnoujście are carrying the largest construction work in history, improving rail access to ports. The construction includes the railway infrastructure of the Szczecin Central Port and Świnoujście stations, the Ostrów Grabowski container terminal at the Port of Szczecin, and the delivery and collection tracks at the Port of Świnoujście.

In both ports, in order not to restrict train traffic and ship handling, the works are carried out in stages.

At the Szczecin Central Port station, about 61 kilometers of new tracks and 177 turnouts are laid. The latter will be equipped with electric heating, which will increase their failure-free operation, especially in winter. 12 rail-road crossings will be modernized, which will significantly increase the level of safety on the rail route.

In Świnoujście, 35 kilometers of tracks and 10 rail-road crossings are being reconstructed. 108 modern turnouts will ensure more efficient handling of freight depots. In various sections of the investment, works are underway to stabilize the ground, drainage and build poles and a traction network.

Railway traffic control devices will be installed at every object. Thanks to the modernization, the ports of Szczecin and Świnoujście will be able to handle longer and heavier trains, which will significantly increase their transport capacity. The elimination of the so-called "bottlenecks" will result in more freight trains reaching the ports of Szczecin and Świnoujście in a shorter time.

It is a much needed investment in the context of the development of both ports. Let us recall that in Świnoujście, the ferry terminal is being adapted to handle intermodal transport, the LNG terminal will be expanded and the construction of the Deepwater Container Terminal is planned. In Szczecin thanks to the deepening of the fairway to 12.5 meters and the adaptation of the existing quays to accommodate larger vessels and the construction of new ones, the number of ships and cargo will increase.

The investment for almost PLN 1.5 billion is carried out by PKP Polskie Linie Kolejowe S.A., the main contractor is Torpol. The work is co-financed by the EU CEF "Connecting Europe" financial instrument and is expected to end in the second quarter of 2022.

Additionally, at the beginning of this year, contracts were signed with Strabag in Poznań and Szczecin for the modernization of two sections of the E59 railway line from Poznań to Szczecin.

The modernization of the E59 line, which is strategic in terms of transport, will shorten the travel time of trains between Poznań and Szczecin and improve access to the Szczecin-Świnoujście port complex. After completing the modernization of both sections of the E59 line, the speed of passenger trains will increase to 160 km / h, and freight trains to 120 km / h.