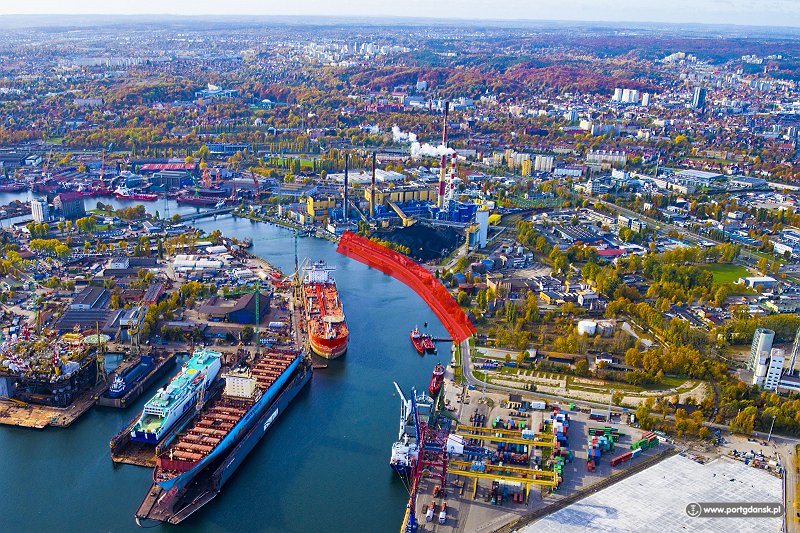 Date of publication: 26.06.2017
Pursuant to an agreement signed today, works focusing on bank reinforcements of the final section 12f-14 of the Szczecinskie Quay will be carried out this year. This is yet another investment of the Port of Gdansk implemented with the improvement of safety in mind.

EnlargeThe works, which are to begin in July this year, will involve the reconstruction of the existing bank reinforcement, and the quay's above-water part will be pulled down and modernised, along with the slope reinforcement to the same standard as the neighbouring sections meet. The execution of this contract, amounting to PLN 1,369,499.99, will take up to 33 weeks. All the works will be carried out in the immediate vicinity of an open fairway.

The investment constitutes another stage of the thorough modernisation of the entire port infrastructure as part of the strategic plan to be implemented until 2027, as well as an important element of the visual enhancement of the port premises. All of the undertakings, amounting to a total of PLN 700 million, are aimed at improving the port's safety and competitiveness.