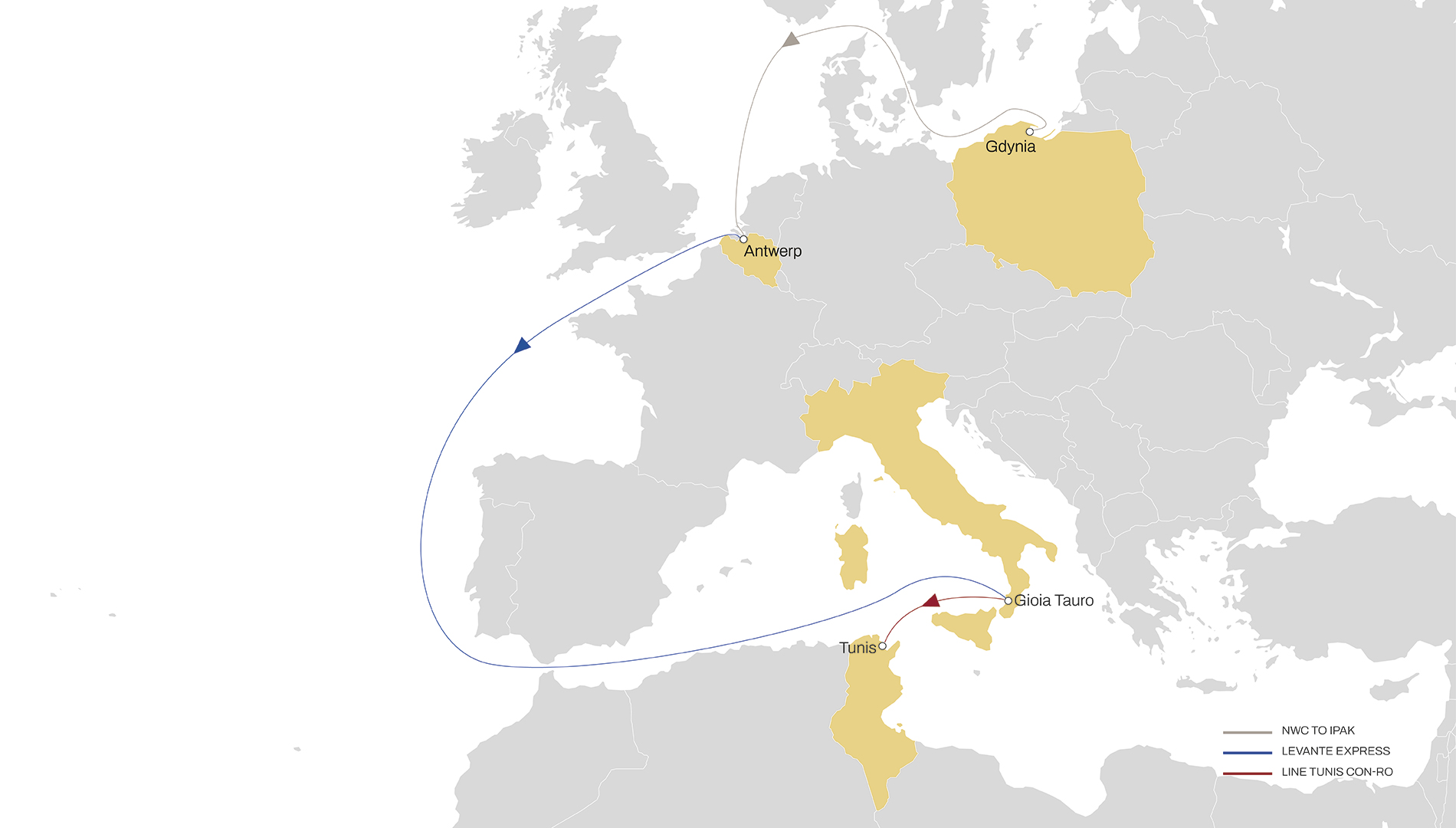 Date of publication: 31.08.2021
MSC Mediterranean Shipping Company, a global leader in cargo transportation and logistics, offers a seamless solution for customers shipping goods from Poland to Tunisia with its weekly CON-RO line.

This unique solution takes just 25 days and combines MSC's NWC to IPAK and Levante Express services with MSC's dedicated Line Tunis CON-RO, offering berthing arrivals on fixed dates and allowing expedited unloading at the Port of Tunis.

The service provides an attractive opportunity for clients having difficulty obtaining space on alternative services. MSC's weekly sailings offer improved space availability, and its CON-RO provision is operated by dedicated specialists using bespoke equipment, so your cargo is always in expert hands.

"This exceptional solution is an example of our proactive approach to improving transport and saving our customers time and money," says Kornel Stefański, Sales & Trade Manager, MSC Poland.

"With over 20 years of experience exporting a wide variety of goods to North Africa, our Customer Service and Sales teams are experts in transporting different commodities such as paper, wooden furniture, household appliances, as well as plastics, rubbers and polymers. In addition, MSC Poland offers inland logistics services to and from Gdynia. This market-leading infrastructure allows us to tailor our offering our customer's business needs and provide a truly bespoke service."



Faster Transit Time from Poland to Tunisia
The sea way from Poland towards Tunisia combines 3 services: 
Gdynia/Poland (NWC TO IPAK)   

Antwerp/Belgium (Levante Express) 

Gioia Tauro/Italy (Line Tunis RO-RO) 
Expected transit time to Tunisia is 25 days
MSC has served the African markets since 1971 and has an in-country presence across more than 40 countries. As MSC continues to develop its presence in Africa, our teams offer increased service coverage to all our clients.

For more details, please contact your local MSC office.
CONTACT:
MSC Poland Sp. z o.o.
Plac Kaszubski 17/208
81-350 Gdynia, Poland
E-mail to Sales: PL159-GDY Sales PL159-sales@msc.com