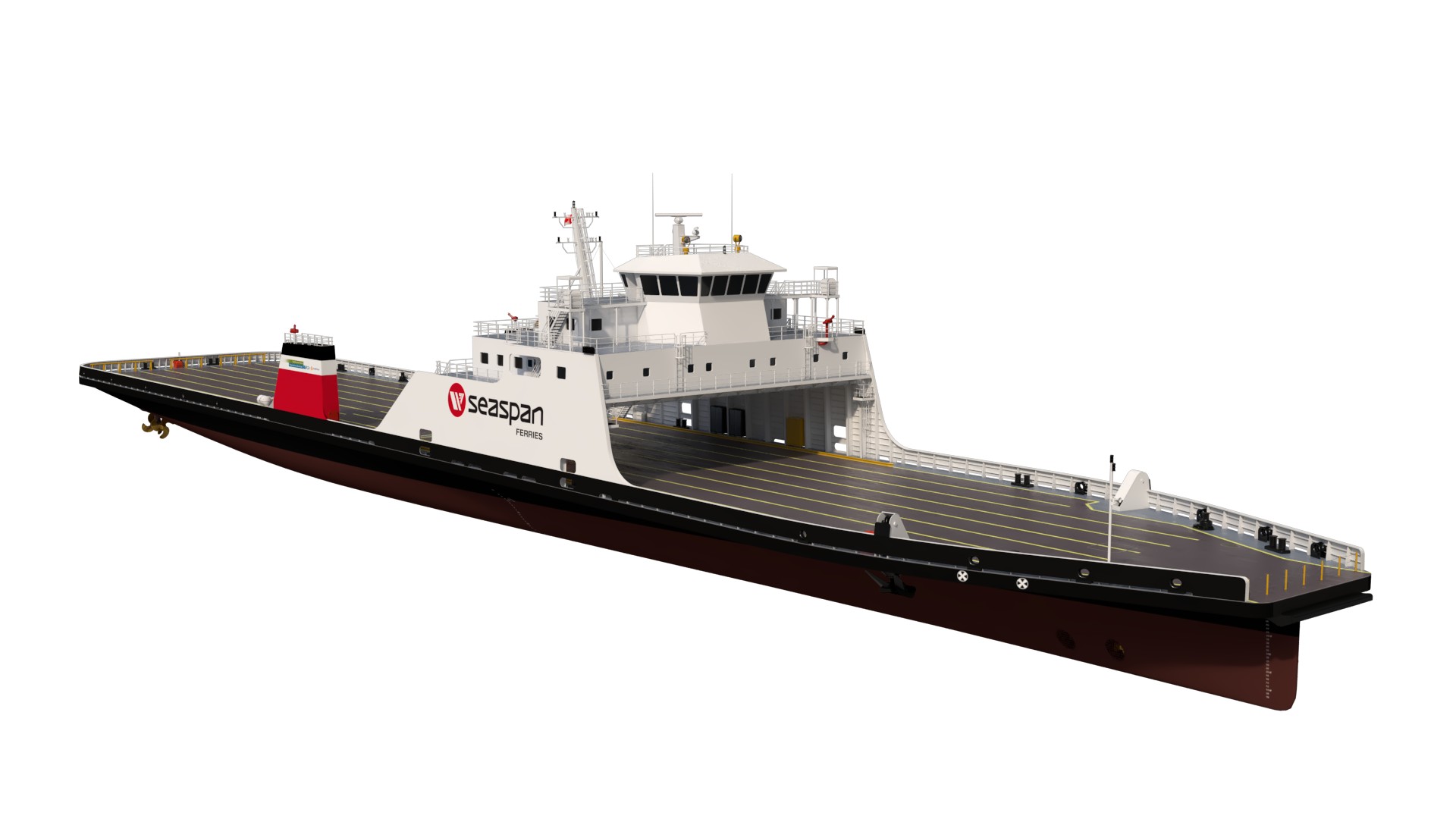 Date of publication: 20.11.2019
2019 has been a special year for Damen Engineering Gdańsk, full of challenges and demanding projects. Particularly noteworthy is the LNG hybrid RoRo ferry project for the Canadian operator Seaspan Ferries Corporation, with two 149-metre vessels now being built at the new Damen shipyard in Mangalia, Romania.

The design of the new ferries is based on two existing vessels currently operated by the Canadian operator. Seaspan specializes in the transport of goods from the Canadian mainland to Vancouver Island and the growing demand for goods and services there has resulted in the order from Damen Shipyards for two additional ferries.

The biggest engineering challenge for the project team has been the adaptation of a new LNG system to the main generators supplied by MAN Energy Solutions.

Each vessel will be powered by two dual-fuel generators fueled by LNG and ultra-low sulphur diesel with a capacity of 4,770kW each. And that's not all! The propulsion will be complemented by twin hybrid battery banks with a total capacity of 2MWh; the equivalent of 50 Tesla S cars. The batteries will be used to decrease the ramp up time of the propellers and to share load during the crossings.

The ferries will operate in the Salish Sea off British Columbia and will be used to transport goods from the cities of Delta and Surrey in Greater Vancouver to Vancouver Island. The primary cargo for Seaspan is consumer goods, forest products and containers in transit but its vessels also carry new passenger cars for delivery to a network of showrooms on the island.

"We are very proud that we can participate in this project and gain further valuable experience in the field of unconventional and innovative drives," says Tomasz Koszykowski, lead mechanical engineer at Damen Engineering Gdansk. "Together as a group of talented and experienced engineers, we aim to improve on the vessels currently in use. We intend to apply our wide knowledge base to ensure we are able to fully meet – and exceed – the requirements of our customer." Construction began this year and the ferries will be delivered to Canada in 2021.