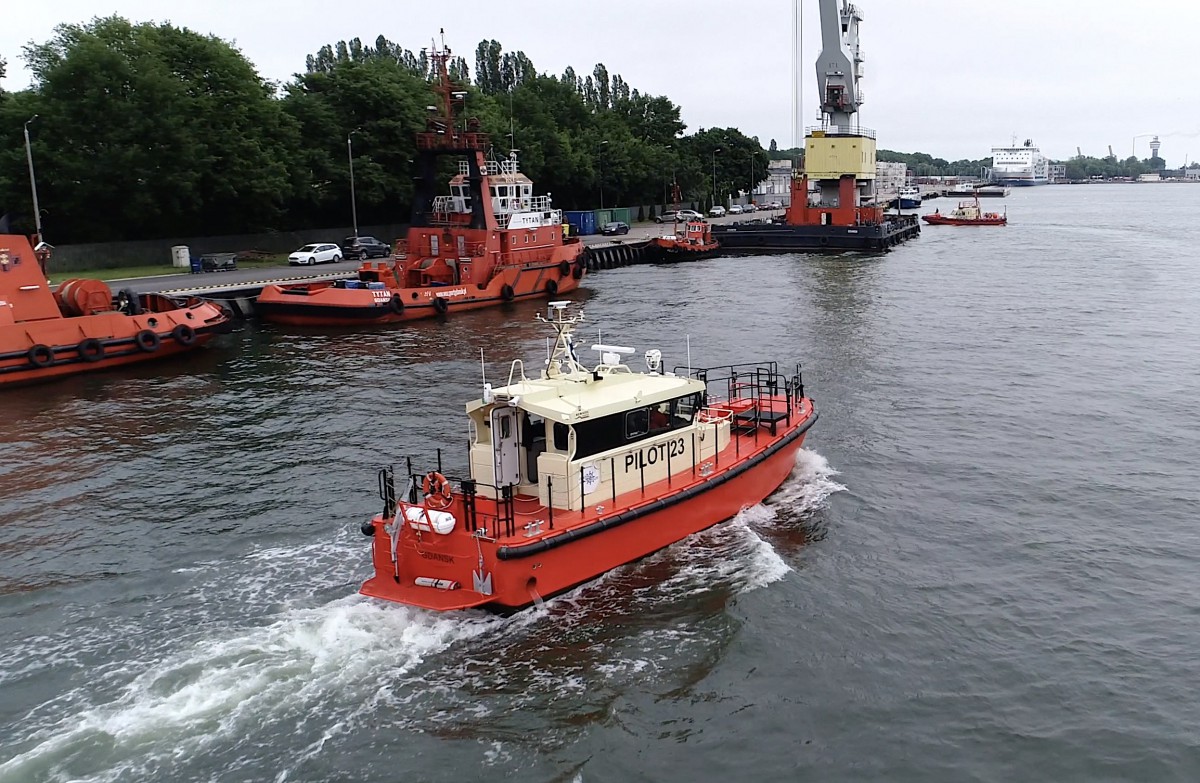 Date of publication: 16.06.2020
Marine services company Gdańsk-Pilot Sp. z o.o. got a new pilot. Last Wednesday (10.06), the modern Pilot-23 unit built in Finland entered the Gdansk port.

Mariusz Narkiewicz from Gdańsk-Pilot told us:

"The pilot boat was built in Kokkola, Finland, in the shipyard Kewatec, which specializes in the construction of vessels of this type. When choosing this shipyard, we were guided by very good opinions of marine pilots from Finland, Norway and Sweden, already using such boats. In addition, we were looking for a proven design that would meet users' expectations, trying to avoid the risks that would result from purchasing a prototype. "

The total length of the new vessel is 16.20 m, the maximum speed is 27 knots and the draft is 1.30 m. The pilot boat is powered by two 500 HP engines. Its exact cost is not known, but taking into account the average prices of this type of units - it can be assumed that it is in the range of 1-1.5 million euros.

The contract for the construction of the pilot boat was signed in February 2019, but because the shipyard was fully charged with earlier orders, work began in November 2019. Construction took 6 months and the delivery itself was slightly delayed due to the prevailing pandemic.

The unit, in addition to high speed, is distinguished by a modern design and is adapted to return to the correct position in the event of overturning, e.g. in extreme weather conditions.

Pilot-23 is intended for pilots of the maritime station in Gdańsk. Its task will be to "service" ship traffic in the port of Gdansk, i.e. transport of maritime pilots to ships arriving at or leaving the port.