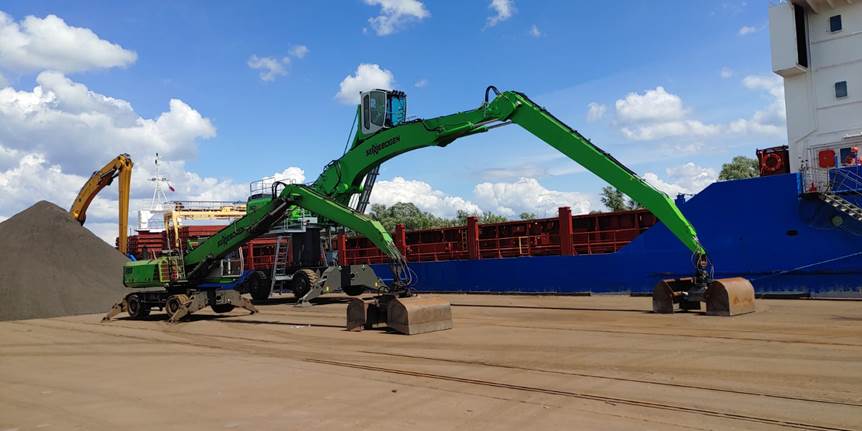 Date of publication: 14.09.2020
The new port handling machine, a Sennebogen 860 M, has recently been in operation at the Szczecin site. With a weight of about 80 tons and a reach of 24 meters, it is one of the largest excavators used in the group.

It replaces a Liebherr LH80 in​​ loading ocean-going vessels. The dredger drivers simultaneously load the stainless steel scrap from Stettiner Platz as well as the material that is delivered by train from the other Polish branches. The arrival of the trains is planned so that as much of the scrap as possible can be loaded directly from the wagon into the ship.

Optimized energy consumption during loading is ensured by an energy storage and recovery system that improves energy efficiency when lifting loads. When the boom is lowered, energy is stored in pressure vessels filled with nitrogen, which is then reused during lifting.